To embrace digital transformation and address disparities in productivity and pay, the UK's largest businesses need government action.
25 Jun 2019, 3 min read
The UK needs more businesses with the skill and the will to undergo a digital transformation to boost productivity and pay. Too few firms currently focus resources on innovation adoption and run the risk of falling behind – but increasing adoption has the potential to unlock a huge £100bn in additional value to the UK economy.
That's why the CBI is campaigning to increase digital adoption. Following our Ostrich to Magpie report which looks at technology adoption for SMEs, we're calling on the government to develop the policies that make it easier for all business to transform.
Large firms hold the key to moving the dial further. They make up just 0.1% of total business but account for 48% of UK turnover and employ 40% of the total workforce. There is an assumption that their resources mean that these large businesses find the process of change easy.
However, new CBI research conducted in partnership with Oracle has highlighted that large companies face unique barriers to digital transformation. These barriers include overcoming aging legacy systems, agile new competitors and increased cyber security requirements.
Creating the best environment for innovation adoption
Ensuring this relatively small number of businesses can successfully transform will have a profound impact and make British business and the wider economy fit for the future. Practical steps must be taken to overcome the common challenges and find new opportunities.
Investors must promote digital transformation to ensure the firms they invest in stay competitive
Investor and senior executive engagement is crucial when justifying the initial cost of transformation projects that may impact ROI. Investors can use diagnostics tools to understand and communicate at board-level where transformation is most needed.
Government has a role to play in providing insights into what questions investors should ask themselves, and companies, within their portfolios. This will increase the knowledge base on digital transformation and simplify future conversations on the topic.
Regulation must adapt to match the changes in the business ecosystem
To become a tool to stimulate innovation, regulation must be pre-emptive in its outlook, with greater focus on horizon scanning. This will be key as businesses create new products and services within a clear forward-looking framework.
Many members pointed to the Financial Conduct Authority (FCA) and its 'sandbox', as a positive model of the interplay between regulation and business development. This could act as a foundation for future governmental regulatory interventions.
Large firms must support innovation throughout their supply chain
By offering smaller companies within their supply chain significant support, large firms can incentivise innovation in a way that benefits everyone in the chain.
Many members said in order to achieve their business goals they cannot wait for others to reach a certain level of digital maturity and therefore had to take proactive steps to address the issue. This could be by providing data management training or using additional capital to embed necessary systems that ensure continuity and reduce disruption. This can be extremely resource intensive and thus is an area where government could help through sector-specific interventions.
Business has the most important role to play and must take action
The CBI has partnered with Oracle to create a member-exclusive practical guide, designed to support large businesses along their digital transformation journeys.
The guide provides the tools to understand the challenges digital transformation presents and offers answers based on tried-and-tested solutions from the UK's largest companies. It includes a clear design framework that large firms can use to drive their digital transformation forward, no matter where they are in their journey.
In partnership with Oracle.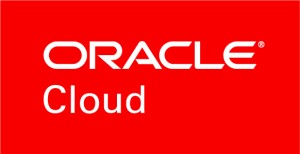 Read the executive summary
Read the member-exclusive guide