Locate where you are on the journey and access resources to help you succeed at each stage.
19 Oct 2021, 1 min read
The call to action on climate change is advancing at a rapid pace with companies facing more pressure than ever to develop and carry out meaningful climate action. No matter the firm's size, sector or location, a wide range of stakeholders – customers, regulators, investors, and employees – are all calling for decisive action.
The UK has set one of the most ambitious targets in the world – to slash emissions by 78% by 2035 compared with 1990 levels. But this will not happen without positive action from the business community.
Decisions made by business leaders today will have an enormous influence on the future of commerce and life on the planet. Yet many businesses struggle to define and navigate an effective way to decarbonise.
Below we outline some of the key stages of a business's decarbonisation journey together with questions for you to consider, possible actions to take and resources that will help your business succeed at each stage of the roadmap.
The decarbonisation roadmap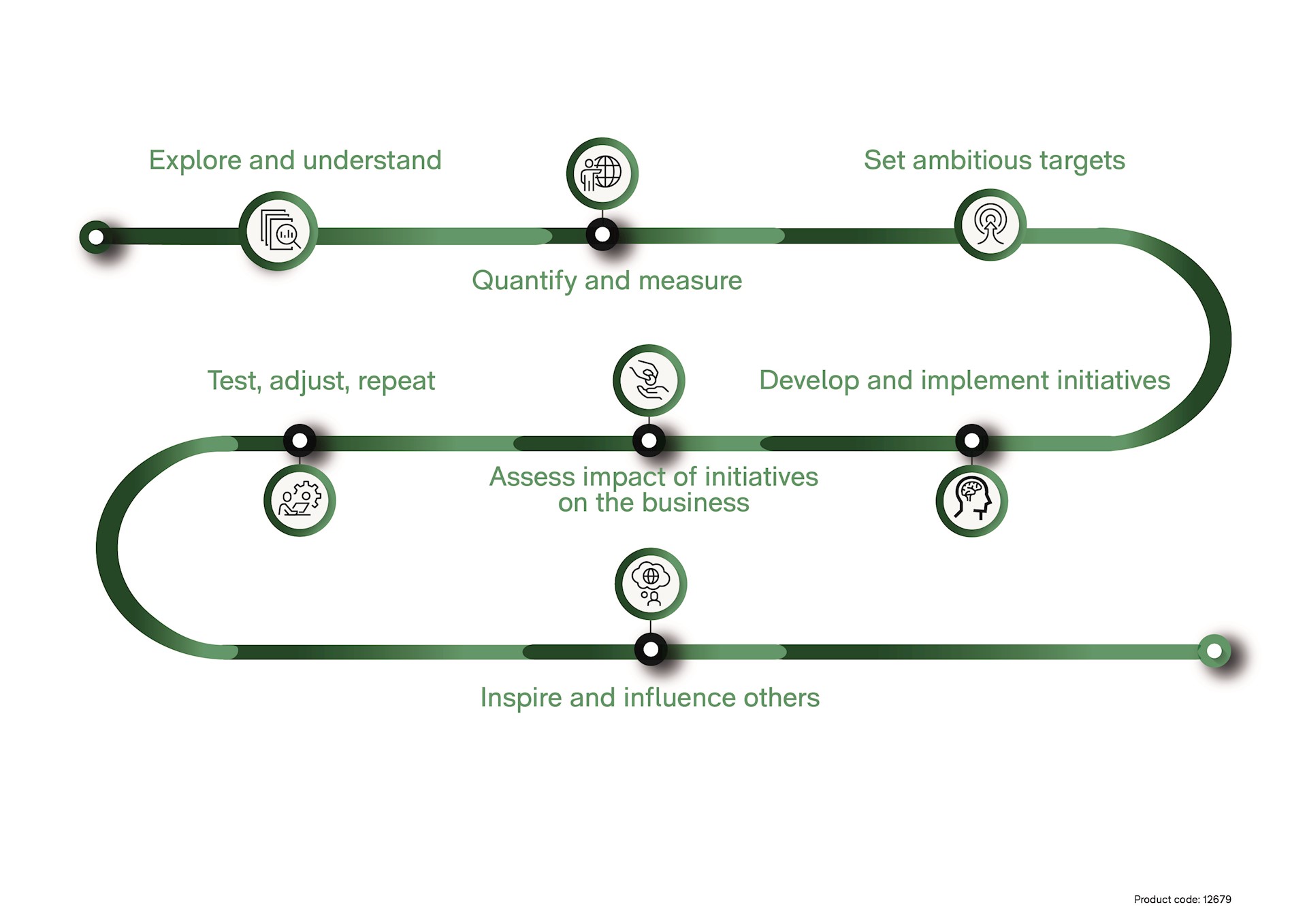 Ask questions:

What are the risks and opportunities of decarbonising my business?
What strength and weaknesses does my business have when considering carbon footprint?
How are my competitors approaching decarbonisation?

Take action:

Conduct risk and market analysis

Read:

Quantify and measure your climate footprint

Ask questions:

Where are the biggest sources of my business' emissions and climate impact? 
How can I accurately represent overall emissions? 
How can I a