Baroness Dido Harding
Chair, NHS Improvement and Interim Executive Chair, NHS Test and Trace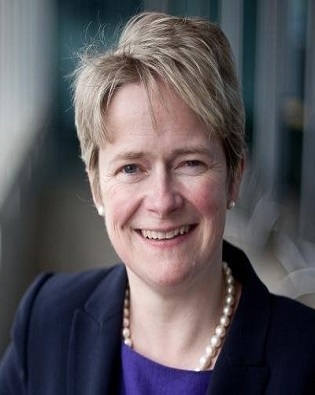 Dido Harding is currently the Executive Chair of the NHS Test and Trace service, appointed to the position in May 2020 alongside her role as Chair of NHS Improvement. On 18th August 2020, Dido was made Interim Executive Chair for the new National Institute for Health Protection (NIHP).

In a former life, Dido spent several decades in executive roles with a range of household names such as TalkTalk, Sainsbury's, and Thomas Cook. In 2017, Dido moved across to take up a public sector role as Chair of NHS Improvement (NHSI) - which involves overseeing the NHS foundation, trusts and NHS-funded care providers to give patients consistently safe, high quality, compassionate care within local health care systems. She has worked closely with David Prior, the Chair of NHS England to bring the two organisations closer together to create a more unified central oversight and support for the NHS and over the last 18 months has overseen the development and co creation of the NHS People Plan which sets out how the NHS will harness the tremendous talents of its people by fostering a more inclusive, collaborative, flexible and caring culture.

With NHS Test and Trace, Dido has led the team from the inception of the fully joined-up service, bringing together all COVID-19 testing pillars along with the network of contact tracers and the Joint Biosecurity Centre (JBC); and oversees a truly citizen's service with the purpose of breaking the chains of COVID-19 transmission enabling people to return to a more normal life.

Dido is passionate about fostering diverse teams, striving for ever more collaborative and innovative ways of working, and creating an environment where all colleagues feel respected and valued. She is married and has two children. Outside of work, Dido was an amateur jockey for twenty years and relaxes by horse riding, walking her dog Otto and trying to entertain her children.