Baroness Tanni Grey-Thompson
Chancellor, Northumbria University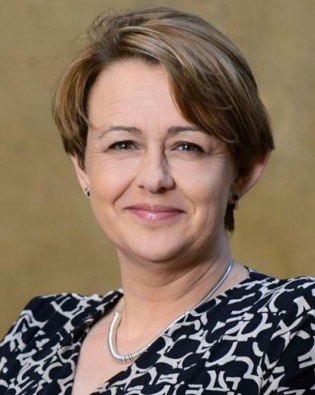 Tanni was born in Cardiff, Wales. After trying a range of sports Tanni realised at age 13 that Wheelchair Racing was her sport of choice. Her first Paralympics was Seoul in 1988. In 1992 she claimed victory in the London Wheelchair Marathon, the first of six wins over her career and then went on to the Barcelona Paralympics. It was at Barcelona that Tanni became the first women to break the 60 second barrier for 400m. Her final Paralympic Games as an athlete was Athens 2004. Her total Paralympic Medal tally is 11 gold, 4 silvers and 1 bronze and added to that 5 gold, 4 silver and 3 bronze medals at World Championships. Over her career, Tanni broke 30 World Records on the track.
Tanni has continued to be involved in sport and physical activity. She is a Board Member of the London Marathon, the Sportsaid Foundation, the Duke of Edinburgh Awards and Join In. In addition to this she is also a Board Member of several organisations including Transport for London, the London Legacy Development Corporation and the London 2017 Organising Committee.
In 2010 Tanni became an Independent Crossbench Peer in the House of Lords, taking the title Baroness Grey-Thompson of Eaglescliffe in the County of Durham. As a working peer Tanni uses her experience and knowledge during debates in the House and she has spoken on a range of issues including Disability Rights, Welfare Reform, and of course, Sport.
Tanni is married Dr Ian Thompson and they have one daughter.