Francesca Mariotti
Director-General, Confindustria, Italy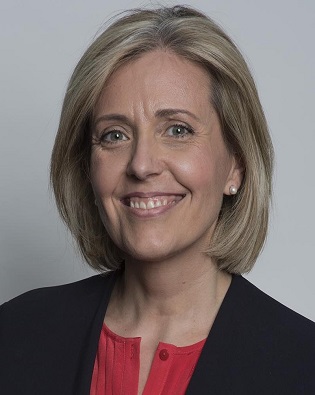 General Manager of Confindustria since 17 July 2020 and Director of Tax Policies since 2014.
She is an independent Director of Mediaset S.p.A., in which she is also a member of the Governance and Nomination Committee and of the Remuneration Committee; she is member of the Supervisory Body of the Giovanni Treccani Institute of the Italian Encyclopedia and member of the Word Corporate Directors Foundation.
A lawyer and statutory auditor, she graduated in Law from the University of Rome "La Sapienza" and completed her training by achieving the Senior Management Program at SDA Bocconi School of Management and a Masters in Tax Law from the Higher School of Economics and Finance "E. Vanoni "and the Institute of Economic and Legal Studies. During her career she has gained great experience in tax and accounting: she collaborated, in fact, from 2000 to 2007 with KPMG and Federcasse.
Since 2007 she has represented Confindustria in many institutional offices, both nationally (participating in Commissions set up by the Ministries of Economy and Finance, Community Policies, Economic Development and OIC) and internationally (at the OECD and BusinessEurope).
She has collaborated with some of the most prestigious Italian universities and with the National Council of Engineers on issues related to the "Industry 4.0" plan, as well as with the National Council of Chartered Accountants and Accounting Experts for the definition of guidelines that best harmonize accounting recommendations with fiscal discipline. Member of the scientific didactic committee that created the "Master in Real Estate Taxation" of the University of Rome "La Sapienza" and of the Advisory Board that established the "Master in tax law, accounting and tax planning" at the LUISS Business School.
She is author of several articles and monographs on tax matters.