Joachim Lang
Director-General, BDI, Germany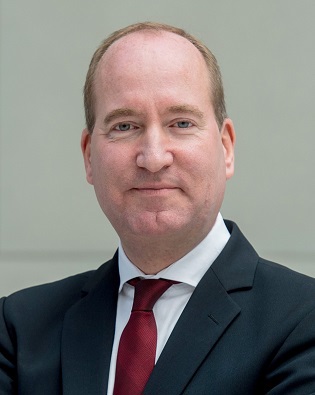 Dr. Joachim Lang was born in Wülfrath in 1967 and is married.
From 1988 to 1993 he studied Law and Political Science at Tübingen University and the University of Bonn. After passing the first state examination in law at Saarbrücken higher regional court, he obtained his doctorate in 1994 from Münster University with a thesis on stock corporation legislation. In 1996 he passed the second state examination in law at Koblenz higher regional court before studying at RWTH Aachen, graduating with a Magister degree in European Studies.
After his first position as head of arms control law under the authority of the Federal Ministry of Defence in Bonn, Dr. Joachim Lang then moved to the Bundesrat Secretariat where he was deputy secretary in a number of committees and worked on policy matters and parliamentary law until 1999. He subsequently served as coordinator for federal, state and European affairs for the whip of the CDU/CSU parliamentary group in the German Bundestag until
2006. Ahead of the German EU Council Presidency he moved to the Federal Chancellery, where he was responsible for coordinating the German government's European policy. In late 2007 he changed to the DAX-listed company E.ON, heading its Berlin office until 2016.
Dr. Joachim Lang has been a member of the BDI Executive Board since December 2016. He became Director General of the BDI in April 2017 and Member of the Presidential Board in June 2017.