Julian Richer
Founder, Richer Sounds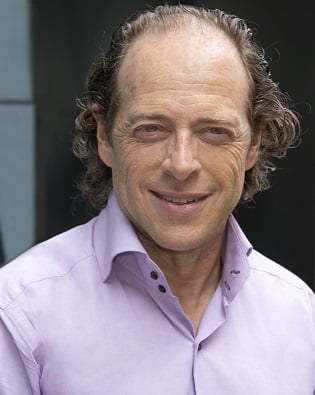 Julian Richer is the founder and managing director of Richer Sounds PLC, the U.K.'s biggest hi-fi and home cinema equipment retailer, with its first store at London Bridge featuring in the Guinness book of records for the last 25 years for the highest sales per square foot of any retail outlet in the world.

It has also won the prestigious Which? consumers association award for best retailer in the UK of any kind for five years out of the last 10. It is proud to have a Royal Warrant granted by the Prince of Wales.

In May 2019 Julian announced that he was transferring 60% of the company into an employee owned trust.
Richer Sounds gives 15% of its profits to charity supporting several hundred organizations last year.
In addition Julian has founded six himself which he still oversees:
Acts 435 to help those in need,
ASB Help to help victims of anti-social behaviour,
Richer Unsigned to help musicians,
Tax Watch UK to investigate and expose aggressive tax avoidance,
Zero Hours Justice campaigning for the end of ZH contracts,
and the Good Business Charter accreditation scheme to encourage better business behaviour.
He is spending a lot of time currently on the responsible business platform which he feels qualified to talk about having observed the benefits of it at first-hand.
He's written several books the most well-known being The Richer Way, published in 1995 and now in its sixth edition, and his latest book The Ethical Capitalist launched in 2018 to promote responsible capitalism which has received favourable reviews.