Professor Devi Sridhar
Chair of Global Public Health, The University of Edinburgh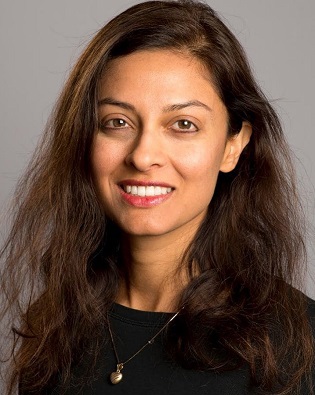 Devi Sridhar is a Professor at the University of Edinburgh where she holds a Personal Chair in Global Public Health. She is Founding Director of the Global Health Governance Programme and holds a Wellcome Trust Investigator Award.
Recipient of a Rhodes scholarship, Devi holds an MPhil and a DPhil from Oxford University as well as a B.S. from the University of Miami's Honors Medical Program. Prior to her appointment at Edinburgh, she was a Postdoctoral Research Fellow at All Souls College, Oxford University and an Associate Professor in Global Health Politics and Fellow at Wolfson College, Oxford University.
Devi is the author of two books—"Governing Global Health: Who Runs the World and Why?" (OUP, 2017) and "The Battle against Hunger: Choice, Circumstance and the World Bank" (OUP, 2007)—and has published her work in Nature, Science, the New England Journal of Medicine, the Lancet and the British Medical Journal.