Alistair Cox
Chief Executive, Hays plc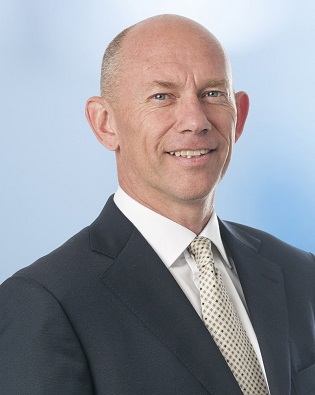 Alistair is Chief Executive of Hays plc, the global recruitment agency, having held that position since 2007. He is a Chartered Engineer, having graduated in Aeronautical Engineering at the University of Salford and holds an MBA from Stanford University Graduate School of Business in California.
He began his career at British Aerospace, subsequently moving to Schlumberger in 1982 where he held a number of roles in field engineering, management and research science based in Europe and the USA.
After graduating from business school in 1991, he was a manager at McKinsey & Company before joining Blue Circle Industries plc (latterly Lafarge) initially as Group Strategy Director and latterly as Regional Director for Asia, based in Kuala Lumpur.
Returning to the UK in 2002, he was appointed Chief Executive at Xansa plc, the IT outsourcing organisation before joining Hays in 2007. He also served as a non-Executive Director at 3i plc from 2009-2015 and is currently a non-Executive Director at Just Eat, having joined that Board in May 2017.