Clive Higgins
Director - Government Affairs, Leonardo UK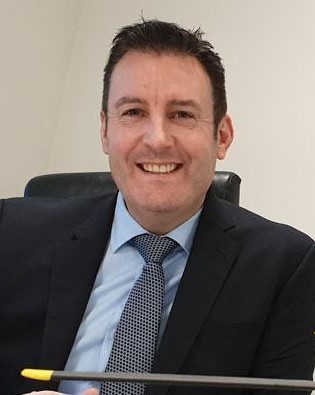 Clive is Director of Government Affairs for Leonardo in the UK and a Board Member of Leonardo UK Ltd. Appointed in 2019, with responsibility for developing and co-ordinating Leonardo relations and policy with Government, institutions and stakeholders, he also sits on a number of senior industry groups working across the sector. Prior to this, Clive held a number of senior positions within Leonardo in both the UK and Italy.
Leaving school at 16, his career started as a Mechanical Engineering Apprentice with Westland Helicopters Ltd, where he worked on a number of aircraft including Sea King, Lynx, Apache and AW101. Clive holds a BEng Hons in Design Engineering.
Clive moved into Human Resource in 2001 with responsibility for the Apprentice & Graduate Training Programmes, he went on to occupy various positions, including Employee Development Manager and Head of HR Management Systems & Reporting, a cross-geographical role with responsibility in the UK, Italy and the US. Spending three years in Italy, Clive supported the integration of new systems and processes.
Returning to the UK in 2009 as Head of Industrial & Employee Relations at AgustaWestland's Yeovil facility, Clive took responsibility for all Human Resource & Organisation activities in the UK in 2012.
In 2014 Clive moved back to Italy as SVP Human Resource & Organisation for Leonardo Helicopter Division, the first British national to hold the position. Responsible for over 14,000 employees in locations including Italy, US, Poland, UK, India and Brazil, Clive also took a seat on the Board of Directors of AgustaWestland Ltd, the UK operating company with revenues of approx. £1Bn.
In January 2017 Clive was appointed Director of Human Resource & Organisation for Leonardo in the UK, with responsibility for over 7,500 employees across all Leonardo facilities in the UK. In addition, Clive oversaw the integration of shared services across the UK portfolio, maximising synergies through the integration of organisations, process and policy.
Clive also has particular experience in overseeing international contractual arbitration for complex prime contracts and leads export relationships for Leonardo UK at Board level.