John Pettigrew
CEO, National Grid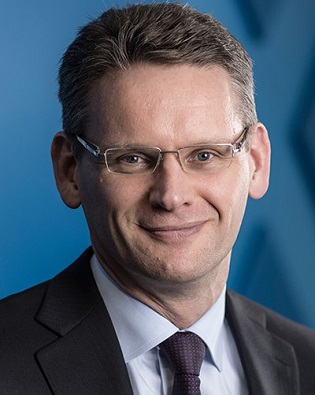 After nearly 25 years with National Grid, John became Chief Executive on 1 April 2016.
John joined National Grid in 1991 and during his time at the company has held a variety of senior management roles, including UK Director of Engineering in 2003, Chief Operating Officer and Executive Vice President for the US Electricity Distribution & Generation business in 2007, Chief Operating Officer for UK Gas Distribution in 2010, and UK Chief Operating Officer from 2012 to 2014.
He joined the Board in 2014, as Executive Director UK, responsible for the UK's Electricity Transmission, Gas Transmission and Gas Distribution businesses.
In September 2017, John came together with the government and thirteen other CEOs to create an Inclusive Economy Partnership, which has been established to identify and develop solutions to some of today's most significant societal challenges, including financial inclusion and capability, mental health and transition to work.
In January 2018, John was appointed to the Rentokil Initial plc Board as a Non-Executive Director and became Senior Independent Director in May 2019.
He was appointed a member of the Edison Electric Institute Executive Committee in June 2019, is a member of CBI's Presidents Committee, and a Fellow of the Energy Institute and of the Institution of Energy and Technology. He holds a BSC in Economics and an MSc in International Economics and Banking, and completed the Advanced Management Programme at Harvard Business School in 2010.