Kevin Fitzpatrick
Senior Vice President, Manufacturing & Supply Chain, AMIEO Region, Nissan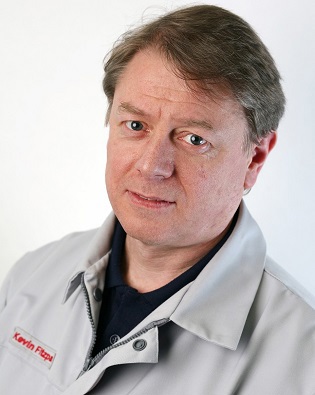 As Senior Vice President for Manufacturing and Supply Chain for AMIEO region, Kevin's role touches almost every aspect of making a vehicle. Overseeing operations across the region that covers Africa, Middle East, India, Europe and Oceania , as well as managing integration with the marketing, sales and finance functions. Kevin's teams work to make the best quality vehicles, at the right cost, delivered to customers on time. They also ensure that the business reacts to changing market trends and customer demands, while also mapping future production requirements for Nissan in the AMIEO region.
Kevin began his career as an apprentice fitter and turner with the Royal Ordnance Factory in Birtley, Gateshead before becoming an industrial engineer with Huwood Ltd in 1982.
In 1985, Kevin was one of the original 22 supervisors hired to help launch production at Nissan Sunderland Plant. He has risen through the ranks in line with the factory's growth into the biggest plant in the history of the UK automotive industry.
Kevin's career in Sunderland included a number of positions across the plant, before becoming Quality Assurance Director and then Production Director. In 2007 he was appointed Deputy Managing Director, followed by a promotion in 2010 to Vice President, Manufacturing UK and his appointment in 2012 as Managing Director of Nissan Motor Manufacturing (UK) Ltd. After 31 years at the plant, Kevin became Divisional Vice President for Manufacturing in Europe in 2016, before his most recent promotion to Senior Vice President in March 2018.