Norman Bone
Chair & CEO UK, Leonardo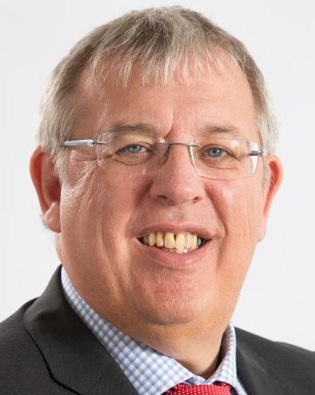 Norman Bone is the Chairman and the Managing Director of Leonardo MW Ltd since January 2017. In February 2019, he also became Managing Director of Leonardo's Electronics Division that encompasses Airborne & Space Systems, Land & Naval Electronics Systems, Defence Systems, Air and Vessel Traffic control and Automation systems.
Norman's career developed from various operational roles at United Distillers (Diageo). From there he moved to GEC Marconi Marine, subsequently taking Director level appointments in BAE Systems Marine, moving to Basildon as Group Operations & IT Director in the then BAE Systems Avionics Division.
Appointed Director & General Manager at Selex SAS Ltd, Norman was subsequently Senior Vice President, Radar & Advanced Targeting, UK Chief Business Officer, Group Operations Director and Managing Director in SELEX Galileo Ltd. In 2012 he was Managing Director Selex ES Ltd. Appointed Managing Director of the Airborne and Space Systems Division in Leonardo until his current position.
Norman is a member of various Boards and Committees, including the Defence Suppliers Forum and the Defence Growth Partnership Steering Committee. He is former Chairman of SBAC (now ADS) Scotland and is the Co-Chair of the Committee looking at encouraging Young People into Engineering, under the Sponsorship of HRH The Prince of Wales.