Pat Ritchie CBE
Chair, Government Property Agency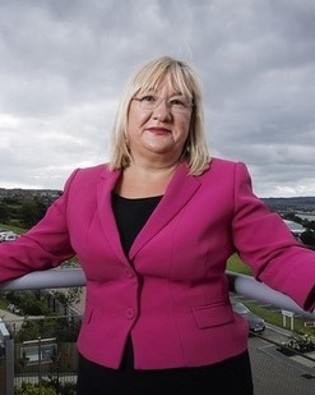 Pat Ritchie was appointed to chair the Government Property Agency (GPA) in January 2020. Pat is an experienced senior leader in economic development, housing and property. She is a former chief executive of the Homes and Communities Agency (now Homes England) and former deputy chief executive of the One North East Regional Development Agency. She continues to influence housing and economic policy nationally.
Pat will combine her position as GPA chair with her role as chief executive of Newcastle City Council. Since joining the council in 2013, she has led on creating the conditions for economic growth in the city; notably securing the multi-million-pound investment deal to bring Legal & General to Newcastle's flagship 'Helix' development. Pat also led on negotiations with government to secure a devolution deal for the North of Tyne Mayoral Combined Authority and was the first head of paid service.
Pat co-chaired the Service Transformation Challenge Panel taskforce for government in 2014. She is a member of the Advisory Board of the National Leadership Centre and a non-executive director of Newcastle Hospitals Trust.
Pat's priorities as chair are to ensure the GPA supports the delivery of the government's Estates Strategy; working with places to ensure investment in the estate supports the government's ambitions of 'levelling up' across the UK and transforming the civil service.