Rafel Jorda Siquier
Founder and CEO, Open Cosmos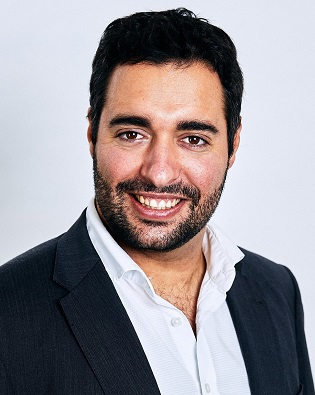 As CEO and founder, Rafel leads the Open Cosmos team. From leading the team to delivering the first satellite mission within eight months, to managing the expanding team and range of customers today, Rafel has overseen the overall company strategy and directed its execution, all whilst working towards the original mission of democratising access to space.
After studying aerospace engineering at the Polytechnic University of Catalonia in Barcelona and completing an MBA, Rafel has worked at large corporations, such as Airbus Defence and Space, as well as small innovative space start-ups, such as zero2infinity.
His desire to make space more accessible led him to develop Open Cosmos while at the prestigious Entrepreneur First incubator program in July 2015. For his work leading Open Cosmos, Rafel was recognized as Entrepreneur of the Year 2018 by EuroConsult.
The story of Open Cosmos is quite remarkable, from idea to successful scale-up in three years. From a highly motivated student stratospheric balloon team, experimenting with satellite hardware, to a leading international newspace scaleup with almost 60 employees in less than 4 years, its first satellite in orbit and many more in the pipeline.
Thanks to Rafel's leadership and entrepreneurial spirit, Open Cosmos is now seen as one of the leading companies bringing the promise of commercial space to the world. "Making space accessible to help solve the world's biggest challenges." It is the corporate vision of Open Cosmos, but above all it is the dream of its visionary founder, Rafel Jordá Siquier.