Rt Hon Sir Keir Starmer MP
Leader of the Labour Party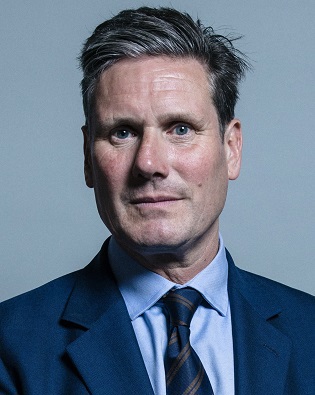 Keir was elected as Labour MP for Holborn & St Pancras in May 2015. In April 2020, Keir was elected Leader of the Labour Party.
Prior to becoming an MP, Keir was a human rights lawyer. He co-founded Doughty Street Chambers in 1990 - a set of internationally renowned barristers who serve clients across jurisdictions with an emphasis on human rights and civil liberties.
In 2008 Keir was appointed Director of Public Prosecutions (DPP) and Head of the Crown Prosecution Service for England and Wales, a role he held until 2013.
Keir studied law at Leeds University and St Edmund Hall, Oxford, and has published several books including Three Pillars of Liberty: Political Rights and Freedoms in the UK (1996) and European Human Rights Law (1999).