Ruth Nic Aoidh
Executive Director of Purchasing, Commercial, Government Affairs & Legal, McLaren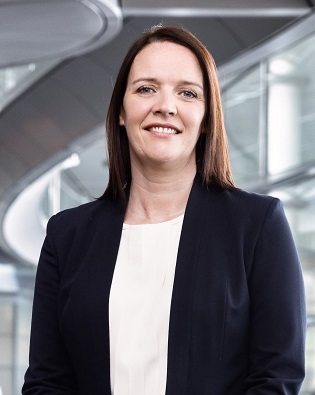 Ruth joined McLaren Group in January 2009 as Legal Adviser, becoming Executive Director – Commercial and Legal at McLaren Automotive in January 2014. She was appointed Company Secretary in January 2016 and in May 2020, Ruth became Executive Director – Purchasing, Commercial, Legal and Government Affairs.
Ruth's current position at McLaren encompasses all purchasing, SQA, commercial and legal facets of the business. She plays a pivotal role in strategic and commercial affairs across McLaren Automotive overseeing all external engagements as well as developing and managing some of the key relationships with suppliers, retailers, regulatory authorities and strategic partners. Furthermore, she is responsible for managing all corporate governance and legal aspects of McLaren Automotive and its subsidiaries around the world. Ruth also leads all Government Affairs activity for the McLaren Group.
Ruth is a member of the Executive Board, shaping and influencing key management decisions and future strategy of McLaren Automotive. She also sits on the Board of Directors acting as Company Secretary.
Prior to McLaren, Ruth worked in the Corporate departments of Baker & McKenzie in London and Matheson in Dublin. She graduated from University College Dublin with a Bachelor of Laws and Master of Laws, and holds other post-graduate and professional qualifications from De Montfort University, The Law Society of Ireland and The Law Society of England & Wales.