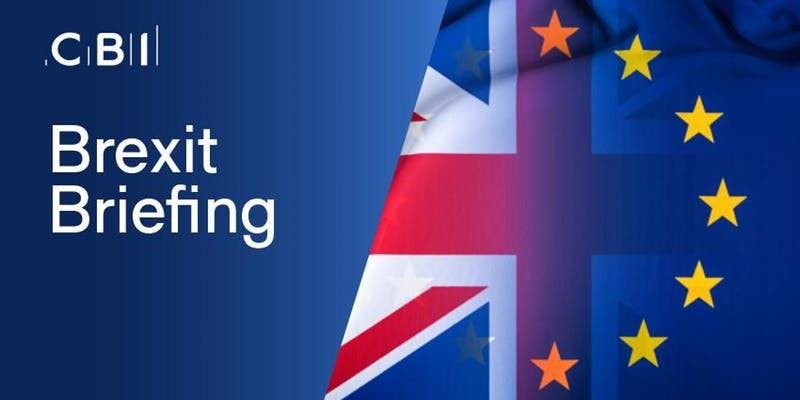 Want to support your existing EU staff and help them navigate the process to stay in the UK after Brexit? Don't miss this launch of updated guidance on how to support your staff.
Since the referendum result, businesses of all sizes have wanted to help reassure and support their existing EU staff. In March, the CBI collaborated with Deloitte to produce guidance – EU Staff and Brexit: Five questions for every business – for firms who want to understand best practice and the role they could play in communicating information and supporting their staff.
Several months on, tens of thousands of EU citizens have gone through the process and with the date of Brexit postponed to 31 October 2019, the CBI and Deloitte have updated the guidance.
Attend and you will:
Secure a better understanding of how other businesses are going about supporting their EU staff

Get valuable insights from the CBI and Deloitte on what steps members/clients are taking

Hear from a panel of senior HR Directors on their approaches to supporting EU staff.
This event is suitable for all senior business leaders, including:
HR Directors / Heads of Employee Relations

Government / Corporate Affairs Directors / Heads of

Public Affairs Directors / Heads of
Arm yourself with the intelligence that your business really needs to make better decisions. Book your place today.
Further information about tickets 
This event is exclusive to and free to attend for CBI members. Tickets are restricted to one per member organisation. However, if the event is not sold out, all additional availability will be allocated to members on the waiting list, on a first come first serve basis.
Can't make this briefing? Don't worry we will be announcing details of a Webinar on this issue shortly. Keep an eye on the event calendar so you don't miss out.
If you have any questions, please contact the Event Manager, Tom Barrett

Not a CBI Member:
Why not consider joining? See the benefits of becoming a CBI member here.
Terms and Conditions:
The Terms and Conditions for CBI events are available here.
Committed to protecting your privacy:
We respect your privacy. For more information on how we are committed to protecting your privacy and data, please click here.
---