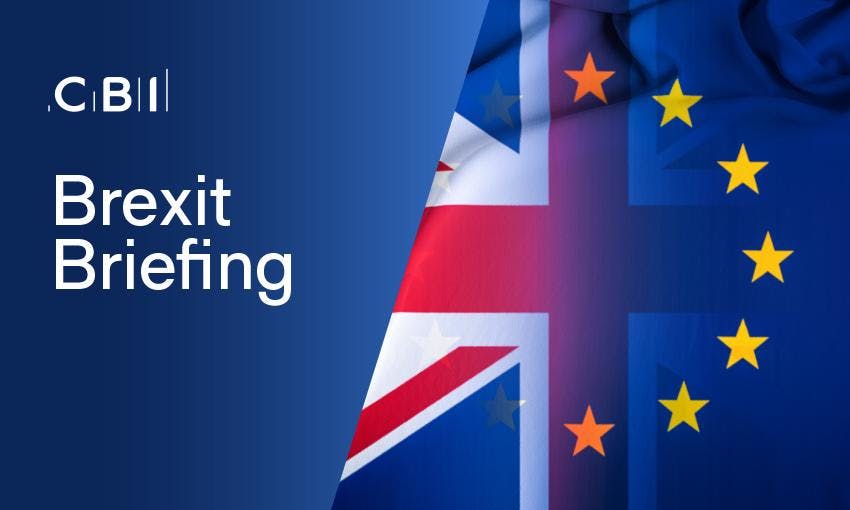 This Trade Association event is an opportunity to gain expert intelligence and hear from our EU Negotiations and Campaigns teams to help you understand what's really happening in Westminster and Brussels and hear all the latest developments on the Brexit process.

By attending this Brexit Briefing you will:
- Gain expert intelligence on the Brexit process and negotiations to help you understand what's really happening.
- Learn what the latest developments are and what these might mean for you and your members.
- Meet, engage and build connections with senior figures that have an interest in or work on their Association's Brexit policies.

Our speakers include:
- Peter McManus – Principal Campaigns Adviser, Campaigns

This is a CBI Trade Association member event only briefing with only CBI TA members welcome.

You'll particularly benefit from this event if you are:
- Government Affairs / Corporate Affairs Directors/Head of
- Public Affairs Directors / Heads of
- Business Leaders / CEO's / COO
- Strategy VP / Directors
- Finance Director

Questions?
If you have any questions about this specific event, please contact the event organiser Makedah Simpson directly.

Not a CBI Member: why not consider joining?
See the benefits of becoming a CBI member here.

Terms and Conditions:
The Terms and Conditions for CBI events are available here.

Committed to protecting your privacy:
We respect your privacy. For more information on how we are committed to protecting your privacy and data, please click here.
---