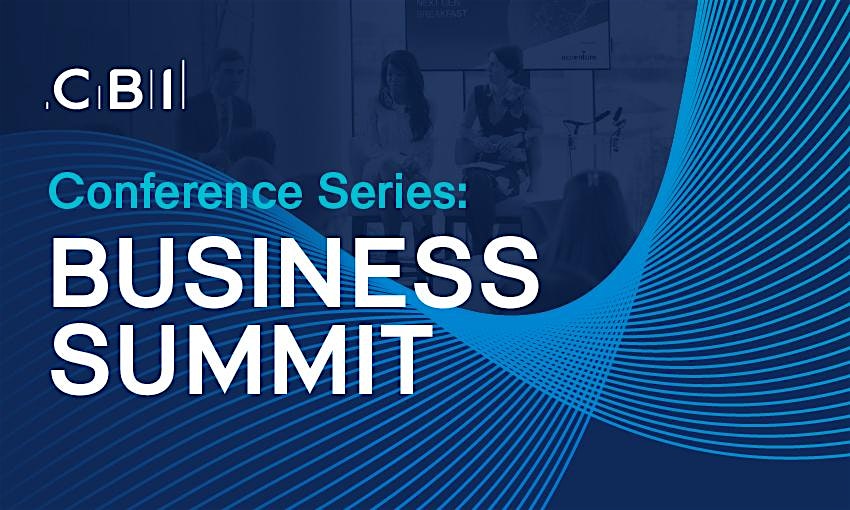 Business involvement is essential in ensuring shared prosperity for the UK and the role of the north as the powerhouse of the UK is crucial for success.
Why you should attend:
The inaugural business summit will focus on three key areas – place, people and planet. Through a combination of keynote speeches, debates and interviews, this event will offer insight and practical advice on how the north can meet its potential and step up to the grand challenges we face.
Confirmed speakers include:
Fiona Devine, Dean, Manchester Business School
Dame Carolyn Fairbairn, Director General, CBI

Sanjaya Ranasiinghe, Technical Director, WiredScore
Julian Richer, Founder, Richer Sounds
Featured sessions:
Place

11:30 Levelling up: Is devolution enough?
The devolution journey in the UK has not been straightforward and there are still some who fail to see the benefits. This session will review the journey so far, consider whether devolution in itself is enough to rebalance the UK and investigate what steps the UK needs to take to ensure we can see the benefits of devolution that have been experienced in the cities of our neighbours.
12:20 Connectivity is key
People
14:00 How can business help to improve social mobility in the UK?
It is acknowledged that social inequality affects not only specific individuals but also the community as a whole. For the UK to thrive, socially and economically, government and business need to step up to ensure people from all walks of life have the same opportunity to succeed. This session will see two pairs of key stakeholders discuss ideas and solutions to addressing the critical imbalance of opportunity in the UK with particular reference to the north.
Planet
15:00 From industrialisation to decarbonisation – the role of the north in the race to net-zero
As the most industrial area of the UK, the north is well-placed to lead the way in the pursuit of solutions to decarbonisation. There is a huge appetite to change and increasing funds available but how can business put the pieces of the puzzle together to help the UK meet the net-zero target? This session will discuss ways in which business leaders can make a real difference towards a sustainable UK and play their part in creating good, green jobs close to home.
15:40 How to change behaviour without changing minds?
Half the battle of moving towards a sustainable economy is changing behaviour of people whether its employees, customers or suppliers. But how can business help to change behaviour whilst managing supply and demand?
Conference programme:
09:00     Registration
10:00     Welcome & Introduction
10:05     Opening address & Q&A 
10:30     Politcal address & Q&A
11:00     Coffee break - Networking and Exhibition Showcase
11:30     Debate: Levelling up: Is devolution enough? 
12:20     Interviews: Connectivity is key
13:00     Lunch - Networking and Exhibition Showcase
14:00     Debate: How can business help to improve social mobility in the UK?
14:40     Coffee break - Networking and Exhibition Showcase
15:40     Keynote address: How to change behaviour without changing minds?
16:10     Closing remarks
16:15     Networking reception and Exhibition Showcase
Ticketing information:
The CBI Business Summit welcomes business leaders from all organisations, including those that are not members of the CBI.
If you have any questions:
Please contact the CBI Events team on CBIevents@cbi.org.uk.
Not a CBI Member:
Why not consider joining? See the benefits of becoming a CBI member here.
Terms and Conditions:
The Terms and Conditions for CBI events are available here.
Committed to protecting your privacy:
We respect your privacy. For more information on how we are committed to protecting your privacy and data, please click here.
---