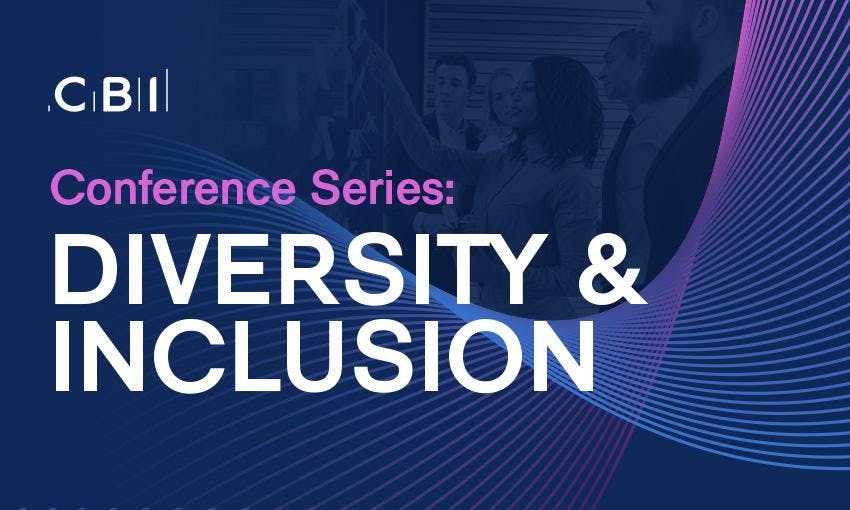 This conference brings together business leaders to explore the latest thinking on how we can build more inclusive workplaces, exchange ideas with your peers and reflect on progress and opportunity within your own organisation.
Join the CBI and your peers: 
Discover how inclusive leaders are shaping the workplace

Learn first-hand from cross-sector case studies

Reflect on current practices and acquire new tools to achieve greater diversity

Get inspired in facilitated discussions and exchange ideas with your peers to create an inclusive workplace
CBI executive committee members will lead the programme and confirmed speakers include:
Matthew Fell, CBI Chief UK Policy Director

Henrietta Jowitt, CBI Deputy Director-General, Commercial

Alok Sharma MP, Minister of State for Employment

Andy Briggs, CEO, Aviva

Karen Blackett OBE, Country Manager, WPP

Simone Davina, Diversity & Inclusion Ambassador, Siemens plc


Suriner Arora, Founder, Arora Group

Asif Sadiq MBE, Head of Diversity, Inclusion and Belonging, The Telegraph 
Who should attend?
All CBI members and non-members are welcome. Those most likely to benefit from attending are senior executives responsible for:
Diversity and inclusion
Staff welfare and wellbeing
Benefits and pay
Staff recruitment and retention
Learning and development

Book now to confirm your place.
Programme
08:45 - 09:45 
Registration and refreshments

09:45 – 09:55 
Welcome and Introduction
Henrietta Jowitt, Deputy Director-General, CBI

09:55 – 10:40
Discussion: Leading with authenticity
Senior leaders can and should be ambassadors for promoting fairness, diversity and inclusion across their organisation and the wider business community. By taking ownership and accountability for progress, leaders set the expectation for the rest of the organisation. How can every leader speak about the importance of progress on inclusion with authenticity? How can leaders engage people at every level of their organisation to build an inclusive workplace?

Henrietta Jowitt, Deputy Director-General, CBI
Karen Blackett OBE, Country Manager, WPP
Andy Briggs, Government Business Champion for Older Workers and Outgoing CEO, Aviva
Andy Long, CEO, Pentland Brands

10:40 – 11:20
Discussion: Mind the Gap – how can we tackle pay gaps?
With the second round of gender pay gap reporting having passed and ethnicity pay gap reporting legislation under discussion, companies understand that there is no silver bullet to close the gaps. What can and should be done to narrow the gender pay gap, what is your data telling you? What has been the one most effective measure your company has implemented? What obstacles did you face internally and how will the learnings from gender pay gap reporting impact ethnicity pay reporting?

Matthew Fell, Chief UK Policy Director, CBI
Sue Gammons, Coaching Director, GSK
Lucinda Wakefield, Head of Diversity & Inclusion EMEA, BNY Mellon
Edleen John, Director, Co-Head of Inclusion, Diversity and Social Equality, KPMG International

11:20 – 11:45 
Refreshment break

11:45 - 12:05 
Political keynote address & Q&A 
Alok Sharma MP, Minister of State for Employment 

12:05 - 12:25
Ted-style talk & Q&A
Josh Graff, UK Country Manager & VP EMEA, LinkedIn

What are the crucial things leaders need to know about the talent pools they're trying to attract? How can they use data to support their inclusion strategies? With millions of businesses and professionals across the globe on its network, LinkedIn has a unique and privileged perspective on workforce trends. In this session LinkedIn will discuss how to inform and support your strategies to acquire, develop, and retain the right talent with intuitive data and insights.

12:25 – 13:25 Breakout sessions:

A – How do we create a workforce as diverse as the customers and communities we serve?
In an environment where companies will be facing skills shortages, in the near future companies will need to go beyond diversity in gender and ethnicity and create welcoming and open environments where their whole workforce can thrive. How do we engage, upskill and retain an older workforce? What are the barriers those with a disability face when it comes to recruitment, retention and progression? 

Lauren Kane, HR Director, CBI
Simone Davina, Diversity & Inclusion Ambassador and General Counsel and Company Secretary, Siemens
Asif Sadiq MBE, Head of Diversity, Inclusion and Belonging, The Telegraph
Steven Shutts, Chairman, Astriid
Victoria Clutton


B – Supporting workplace health and wellbeing
1 in 4 people will suffer a mental health issue during their working lives and people suffering with a long-term illness is estimated to rise above 17 million in the coming decades. How can employers provide an open and supportive environment, so individuals feel comfortable about disclosing their condition and seeking support to manage their health and wellbeing and continue to work?

Sarah Glendinning, Regional Director, CBI
Dhiren Master, Chief Marketing Officer, Salary Finance
Charlie Alberts, Head of Health Management, Aon
Liz Walker, HR Director, Unum

13:25 – 14:05
Networking Lunch

14:05 – 15:05 
Breakout sessions A & B repeated

15:05 – 15:30
Keynote address/ In conversation with: Inspirational speaker
Surinder Arora, Founder, Arora Group

15:30 – 15:35 
Closing remarks
Henrietta Jowitt, Deputy Director-General, CBI

15:35 Close

Host partner: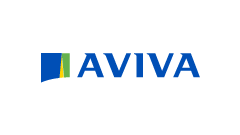 Ticket information:
There is one complimentary place per CBI Member and then £100.00 +VAT per additional ticket.
Affiliate places: £125.00 + VAT
Non-Members: £155.00 + VAT
If you have any questions:
Please contact the Event Manager Carley Stump.

Not a CBI Member:
Why not consider joining? See the benefits of becoming a CBI member here.


Terms and Conditions:
The Terms and Conditions for CBI events are available here.


Committed to protecting your privacy:
We respect your privacy. For more information on how we are committed to protecting your privacy and data, please click here.
---