Jeni Mundy
Managing Director, UK&I, Visa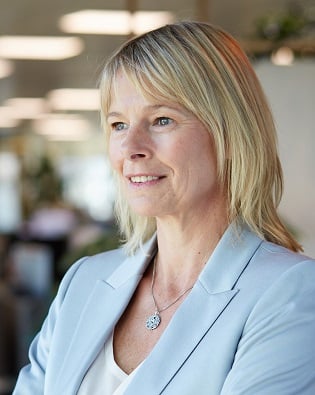 Jeni is Managing Director, UK & Ireland, at Visa. In her role, which she has held since October 2018, Jeni is responsible for growing Visa's business in the strategically important UK and Ireland cluster, focusing on retaining key clients, growing new business, deepening partnerships and strengthening brand visibility.
Previously she was at Vodafone Group PLC, most recently as Group Enterprise Product Management Director responsible for the business product portfolio worldwide. Jeni's prior roles included Northern Europe Sales Director for multi-national customers, Chief Technology Officer ('CTO') for Vodafone UK and a UK Executive Board member and CTO New Zealand, on the New Zealand Executive Board. Jeni joined Vodafone in 1998.
Since 2016 Jeni has also been a Non-Executive Director for Auto Trader PLC. Jeni started her career as a Telecommunications Engineer with BellSouth in New Zealand, having first achieved distinction as a professional yachtswoman competing in two Whitbread Round the World Yacht Races and was a member of the first ever all-female crew.
She holds a BSc in Maths with Philosophy from the University of East Anglia and an MSc in Electronic Engineering from Cardiff University, Wales, and is a Fellow of the Royal Academy of Engineers.