John Edwards
HM Trade Commissioner for China and Hong Kong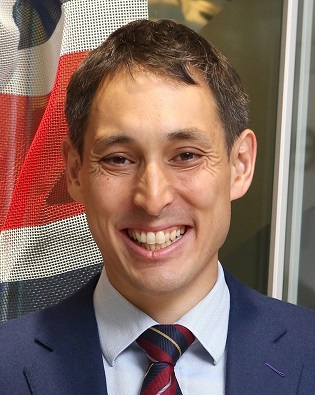 John was one of the 9 Trade Commissioners appointed by the British government to promote the UK in important global markets. As the head of the Department for International Trade in China, John is in charge of all bilateral trade issues and works closely with Her Majesty's Ambassador in Beijing to promote UK trade and prosperity.
John has 25 years of experience working for the UK government, with more than half of that time spent in China including as HM Consul General in Shanghai (2015-19) and Minister Counsellor at the British Embassy (2012-15).
In his previous roles in China, John has led teams across China dealing with science and innovation, energy, climate change and health policy. As Consul General in Shanghai he was responsible for the trade and investment relationship across East China. In his most recent role as Deputy Trade Commissioner he was responsible for the advanced manufacturing, Tech, education, life sciences and healthcare sectors.
Outside of China, John was the speechwriter for three Foreign Secretaries and was the Deputy Consul General in Jerusalem. John graduated from Oxford University with a degree in Ancient and Modern History.