Simon Paris
Chief Executive Officer, Finastra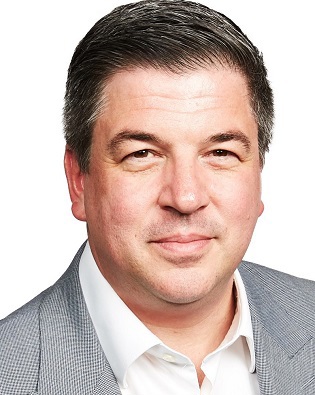 Simon takes responsibility for Finastra's strategic direction and growth. His leadership steers the company as it realizes its open platform vision, accelerating collaboration and innovation
in financial services, creating better experiences for people, businesses and communities.
A firm believer in the principles of doing well by doing good, Simon chairs the World Trade Board and is passionate about how technology and open trade can drive financial inclusion and improve people's lives. He also serves on the Board of Directors for Everbridge, a critical event management (CEM) software company.
An inspiring and trusted fintech thought leader, Simon speaks regularly at large-scale events including the annual World Trade Symposium, Paris FinTech Forum and The Milken Asia Summit.
He is a strong advocate for diversity and inclusion, with refreshing and candid views on equality in the workplace.
He was also named in Bank Innovation's 'Innovators to Watch' list for 2018.
Simon joined Finastra (formerly Misys) as President in 2015, was appointed Deputy Chief Executive Officer in 2017 and became Chief Executive Officer in June 2018. He brings more than 20 years of sales, management and global leadership expertise to the company, having previously held the role of President, Industry Cloud, at SAP. Prior to that he was a senior consultant with McKinsey & Company.
He holds a Masters degree in Business Administration (MBA) from the INSEAD Business School in France and a Bachelor's degree in Business & European languages from the European Business School.