Sir Adrian Montague
Chairman, TheCityUK Leadership Council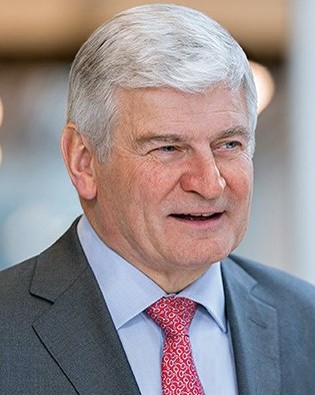 Adrian is Chairman of TheCityUK Leadership Council, Manchester Airports Group, Cadent Gas and Porterbrook.
From 1999-2001 he held senior positions connected with the implementation of Government's policies to expand the use of private finance in the provision of public infrastructure, first as the Chief Executive of the Treasury Taskforce, then as Deputy Chairman of Partnerships UK plc.
Previous roles have included chairmanship of 3i Group; Anglian Water Group; Aviva Group plc; Michael Page International plc (recruitment), London First; British Energy Group plc; Friends Provident plc; Cross London Rail Links Ltd; Chairman of Hurricane Exploration plc, and deputy chairmanship at Deputy Chairman of Network Rail Ltd; Partnerships UK plc; and UK Green Investment Bank. Sir Adrian was previously Non-Executive Director of Skanksa AB of Stockholm and Chief Executive of the Treasury Taskforce.