Dr Kennetta Hammond Perry
Director, Stephen Lawrence Research Centre, De Montfort University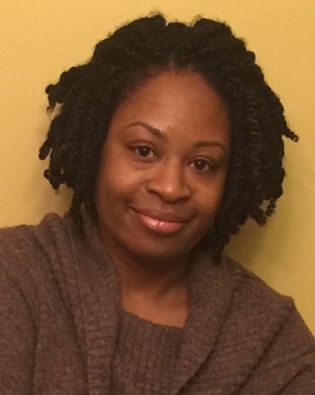 Kennetta Hammond Perry, PhD, FRHistS serves as founding Director of the Stephen Lawrence Research Centre and is a Reader in History at De Montfort University in Leicester, UK. Before assuming her current post she was previously an Associate Professor of History and Co-Director of the Programme in African & African American Studies at East Carolina University in the USA.
As Director of the Stephen Lawrence Research Centre she has responsibility for a range of projects and initiatives including work with local educators seeking to develop enhanced racial literacies and anti-racist pedagogies, and cultivating international partnerships with majority-minority serving institutions in North America designed to facilitate collaborative research and knowledge exchange addressing a range of racial disparities in higher education.
She has published a number of scholarly articles and a book on African Caribbean migration and the politics of race and citizenship in postwar Britain titled London is the Place For Me: Black Britons, Citizenship and the Politics of Race (Oxford, 2016). Currently she is completing a book, David Oluwale's Britain: A Political History of Black Life which takes the life and death of David Oluwale as a point of departure for reconceptualizing the contours of Black British history in the twentieth century.