Poppy Jaman OBE
CEO, City Mental Health Alliance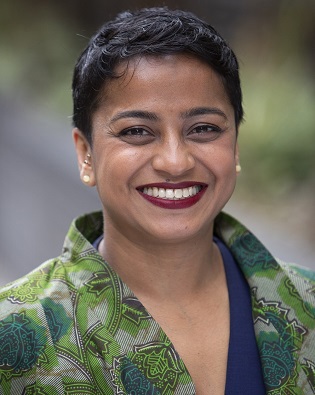 Poppy Jaman OBE is an internationally respected mental health advocate, national policy advisor and social entrepreneur. A global voice of authority on workplace mental health, she is the CEO of the City Mental Health Alliance (CMHA), a coalition of multinationals working together to create a culture of good mental health and build a global community influencing change and stigma.
In 2018 Poppy was awarded an OBE in recognition of her services to people with mental health issues, in spring 2019, she received an Honorary Doctorate of philosophy from the University of Gloucestershire and on World Mental Health Day 2019, she won the Asian Media Group GG2 Woman of the Year award. In December 2019 Poppy was recognised by the FT readers' as one of the years game changing women.

Until March 2020 this year Poppy was a non-executive director, on the board of Public Health England (PHE) and in this role she influenced the creation of the national Every Mind Matters platform.

She is also the founding CEO of Mental Health First Aid (MHFA) England and, under her leadership the organisation developed from a small government project into a fast-growing, commercially successful Community Interest Company recognised by the FT in 2017 as one of the fastest growing SME's in Europe.
City Mental Health Alliance is a founding partner of Change the Race Ratio, a campaign to increase racial and ethnic participation in British businesses.