Andy Dewis
Energy & Sustainability Services Vice President, EMEA, Schneider Electric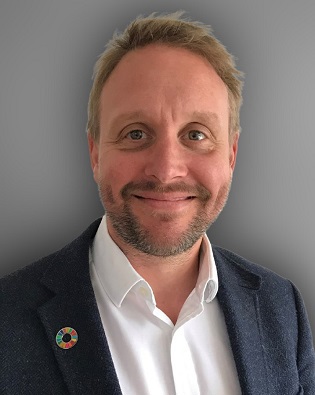 Andy has been working in the field of sustainability for 15 years and in that time has contributed to a number of cross industry initiatives to help advance the role the business plays to address sustainability challenges.
Andy joined Schneider Electric in 2010 and is currently leading the EMEA Sales Teams at Schneider Energy & Sustainability Services, a Schneider division aiming at providing consultancy, solution development and integration services to international corporations in the field of clean energy, efficiency, resilience and sustainability.
Previously, Andy has held roles with SAP, Encore Carbon Services and more recently, M&C Energy Group, an International energy and sustainability consultancy where he led carbon and sustainability services for the business.
Today, with his team, Andy supports pan-European corporations to define and drive sustainability programs and supports Climate Transition.