Ingrid Holmes
Executive Director, Green Finance Institute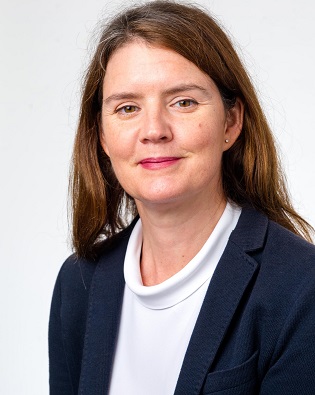 Ingrid Holmes is the Executive Director of the Green Finance Institute. The GFI sits at the nexus of the public and private sectors and convenes and leads sectoral coalitions of global experts that identify and unlock barriers to investment towards impactful, real-economy outcomes, to benefit our environment, society, and business. 
Ingrid was previously a Director and Head of Policy and Advocacy at Federated Hermes International. She was also the firm's climate change coordinator. She has over 15 years of experience working on environmental policy and sustainable finance issues.
Prior to joining Hermes Ingrid was a Director at sustainable development think tank E3G, leading a range of global initiatives on sustainable and inclusive finance. She has also held positions at the low carbon asset manager Climate Change Capital; been an energy and environment adviser in the UK Parliament; and adviser at the Department for Environment, Food and Rural Affairs. Prior to that she had a career in science publishing and journalism.
Ingrid has held several Government advisory roles including Member of the UK Green Finance Initiative (2016/2018), Member of the European Commission's High Level Expert Group on Sustainable Finance (2017/2018) and ran the Secretariat for the Green Finance Taskforce (2017/2018). She is currently Vice Chair of the Disclosures Working Group within the UK Prudential Regulation Authority/Financial Conduct Authority Climate Financial Risk Forum; Co-Chair of the Investment Association's Climate Change Working Group; and Member of the Lloyd's ESG Advisory Group.
Ingrid has a BSc in Biological Sciences from the University of Edinburgh and an MSc/DIC in Environmental Technology from Imperial College London. Her BSc thesis was published in Genetical Research (Cambs) and she was awarded the Kathleen Lacy Prize for ranking first in her MSc specialism (Pollution Management).