Karl Tucker
Managing Director, Yeo Valley Properties Ltd and Chair, Heart of the SW LEP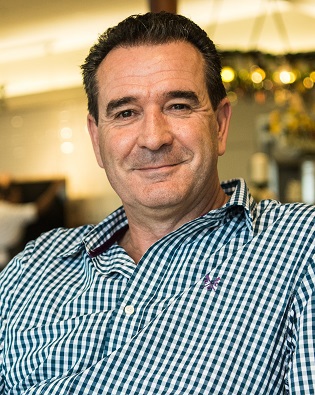 Karl is the Managing Director of Yeo Valley Properties Ltd having previously been the Executive Chairman of Yeo Valley Farms Production Ltd until June 2020. Karl has been with Yeo Valley since 1996 having joined from the Quarrying Industry and before that having served in the British Army.
Karl has been a key member of the leadership team that has seen Yeo Valley grow to be the UK's largest organic food brand and one of the largest, independent, family owned dairy businesses in the UK. Prior his role as the Executive Chairman he had been Managing Director since June 2017 and prior to that Joint Managing Director from November 2013. Prior to this Karl was the Finance, IT and Procurement Director since 2006.
As well as his role at Yeo Valley Karl is the Chair of the Heart of the South West LEP, sits on the SW CBI Council, is a member of the Somerset Growth Board and sits on the Advisory Board for the South West Food Hub.
Karl is also a trustee of the Bridgwater Education Trust, a body aiming to raise the aspiration, motivation and attainment levels of the young people of Bridgwater in Somerset and trustee of 'Feeding Bristol', a charity working to eliminate food poverty and food insecurity in the city of Bristol. He is Governor of the Merchants Academy school in Bristol and Member of Trustees of Churchill Academy and Sixth Form. He joined the board of Trustees of South Bristol Youth earlier in 2021 and will take over as Chair in June 2021.