Lisa Roberts
Vice Chancellor, University of Exeter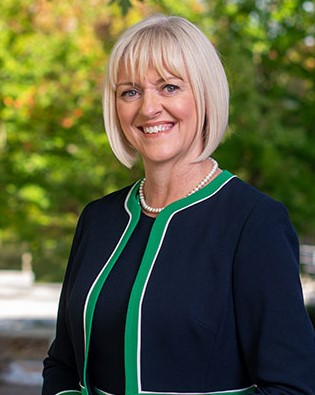 Vice-Chancellor and Chief Executive Professor Lisa Roberts took up her post on 1 September 2020. Prior to this, Professor Roberts was Deputy Vice-Chancellor: Research and Innovation at the University of Leeds where she led on the development of the University's research and innovation strategy. During this time she led significant increases in the income, quality and impact of research at Leeds. She also led a major step change in how the University worked with business, from start-ups to large corporates; launching a new innovation hub and leading a city-wide team of senior city stakeholders through the MIT Regional Entrepreneurship Acceleration Programme (REAP).
Before joining Leeds, Lisa was Executive Dean of the Faculty of Health and Medical Sciences at the University of Surrey, leading the Schools of Bioscience and Medicine, Psychology and Health Sciences. During this time she also developed and launched only the 8th School of Veterinary Medicine in the UK and developed a successful One Health Strategy with external partnerships being key to its success.
Professor Roberts is a Professor of Virology, having studied for her PhD at the BBSRC Institute for Animal Health (now the Pirbright Institute) and the University of Kent. Earlier in her career, she worked as a Product Development Manager for Procter and Gamble in the UK and Belgium.
She is a Board member of the Russell Group and of the Heart of the South West Local Enterprise Partnership, Chair of the GW4 Council, Member of the Liveable Exeter Place Board, Commissioner on the UPP Foundation Student Futures Commission and Member of UUK's Charter for Portfolio Review Advisory Group.