Mike Lockett
UK Country Chairman, Uniper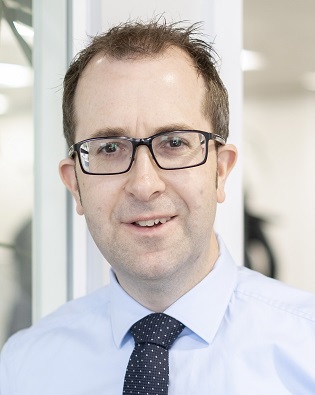 Mike Lockett holds the dual role of Chief Commercial Officer Power for the Uniper Group and Uniper UK Country Chairman.
Mike has worked in various engineering and commercial roles since joining the UK electricity industry in 1997. A chartered electrical engineer, he spent the first years of his career with Midlands Electricity in its networks business. In 2008 Mike moved to Düsseldorf to set up E.ON's commodity trading business, where he subsequently held a range of leadership roles.
In 2015, he became a Board Member of the newly-established Uniper UK Ltd company. He was appointed Uniper UK Country Chairman in January 2019.
Since 2017, Mike has been Chief Commercial Officer for Uniper's power business. In this role, he is responsible for power and fuels commodity trading and optimisation, and dispatch of Uniper's generation portfolio.
Mike is a member of the Supervisory Board of the European Energy Exchange (Leipzig), and the Management Board of Powernext (Paris).