Sam Baker
Partner, Deloitte MCS Limited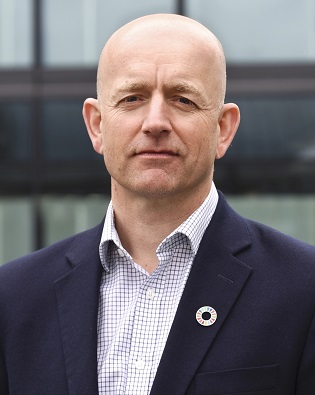 Sam Baker has been a Strategy consultant at Deloitte since 1998, focused on corporate purpose and strategy, the SDGs and climate change, ESG and Impact definition and reporting (now part time). He is currently leading the Goal13 Impact Platform initiative with the CBI, Chapter Zero, A4S, the Met Office, and Dell to build a public repository of corporate actions on climate change
Sam is independently organising a walk to CoP to build cross-stakeholder engagement on Climate Change (Walk2CoP26)
He recently completed six months as a part-time strategic advisor to Chapter Zero, and 18 months with WEF/ the International Business Council on establishing common (ESG) metrics for long term value creation.
Sam has previous involvement in many cross organisation initiatives to promote the SDGs and Climate Transition including GSMA's Data for Good, GESI's Digital with Purpose, BiTC's Global Goals working group, the Impact Investing Alliance.
He is a frequent judge/panelist in this domain including CBI Achieving Net Zero Conference, the Good Festival, GSMA's Global Mobile Awards (SDG and Climate Categories, since 2016), the BiTC Unilever Global Development Award, ICAEW's Finance for the Future awards.