Tony Prestedge ​
Deputy Chief Executive Officer, Santander UK Group Holdings and Santander UK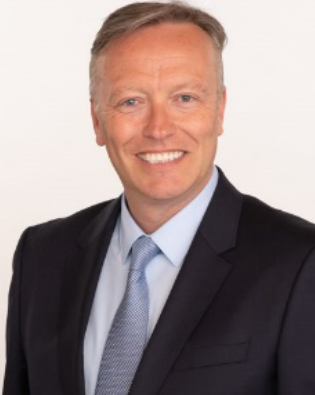 ​Tony Prestedge was appointed Deputy Chief Executive of Santander UK plc on 1 September 2020. Tony is also a member of the Santander UK plc Board.
Tony has extensive experience of the financial services and banking sector and joined Santander UK from Nationwide Building Society, where he was their Deputy Chief Executive and Executive Director with responsibilities that included strategy and sustainability, digital transformation, venturing and innovation and the leadership of all customer facing channels, including the branch network, contact centres, mobile and internet banking, mortgages, investment and intermediary distribution and product operations (2018-2020).
He held a number of senior positions since joining, including Chief Relationships and Distribution Officer (2016-2018), Chief Operating Officer (2010-2016), Group Development Director (2007-2010) and Group Operations Director, Portman Building Society (2003-2007).
Prior to Nationwide, Tony held a number of Senior Executive roles at Barclays plc, including Managing Director, Home Finance (2000-2003) and a member of the Executive Committees for both Group Retail and Business Banking and Woolwich plc and Retail Support, Transformation and Operations Director (1999-2000).