Jace Tyrrell
Chief Executive, New West End Company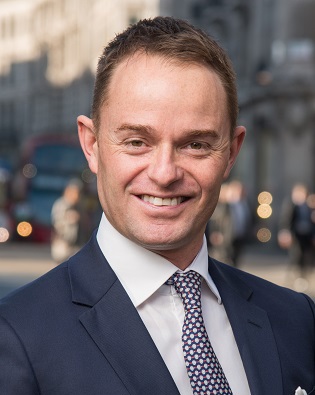 Jace is Chief Executive of New West End Company, a leading business partnership for London's West End, representing the people and organisations behind the world's largest retail destination. It delivers management and marketing services to over 80 streets within London's retail heartland including Bond Street, Oxford Street and Regent Street.
Its aim is to drive the change to create a truly unique and sustainable West End experience, unlock the barriers for economic growth and further strengthen the commercial success of the area with its 150,000 employees and £2bn annual contribution to UK GDP.
He leads the representation locally and globally of 600 businesses across retail, leisure and real estate in London's West End with a property portfolio of £3.5bn and annual turnover of £10bn. He is a company spokesperson and member of the Board.
London's West End attracts millions of visitors from around the world each year, making it a valuable destination for both investors and brands. Over the past decade New West End Company has worked with its members, partners and stakeholders to invest over £60m into the area driving the transformation of London's retail heartland, improving public spaces, promoting inward investment and working with Westminster City Council, The Mayor's Office and Transport for London.
Previously, Jace was Executive Director of the City and Westminster Property Associations. The two organisations represent the commercial real estate industry in Central London.
Jace is a graduate in Business Administration and has undertaken the London Business School – Global Leadership Programme. He spent his earlier career in Australia at South Bank Corporation in Brisbane and the Sydney 2000 Olympics.