Nisha Katona MBE
Founder and CEO, Mowgli Street Food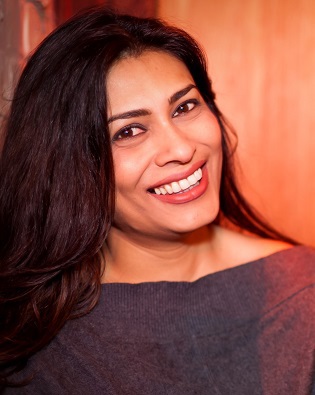 Nisha Katona is the CEO, executive chef and development chef of Mowgli Street Food restaurants and founder of the Mowgli Trust charity.
Founded in 2014, Nisha used all her savings to open the first Mowgli Street Food restaurant in the city of Liverpool. Since giving up the security of a 20 year career as a full time Barrister, Nisha has grown Mowgli Street Food to eleven restaurants across the nation with an aim to continue growing restaurants and jobs in order to fulfil the mission of Mowgli: to enrich lives in the sites she goes to.
Mowgli Street Food is recognised as one of the nation's fastest growing companies according to The Sunday Times Fast Track 100 and was awarded by them, Best Management Team.
Nisha received an MBE in the 2019 New Year Honours List for services in the Food Industry.
Nisha is also the author of 4 cookbooks: The Spice Tree, The Mowgli Cookbook, Pimp My Rice and The 30 Minute Mowgli. She has also worked extensively as a business and food expert, on several projects across the BBC, ITV and Channel 4 and Radio 4.
As founder and chair of The Mowgli Trust, the charitable limb of the restaurant, Nisha selects and supports local and world charities by donating over £500k each year and that figure grows by an additional £40k on average per site built.