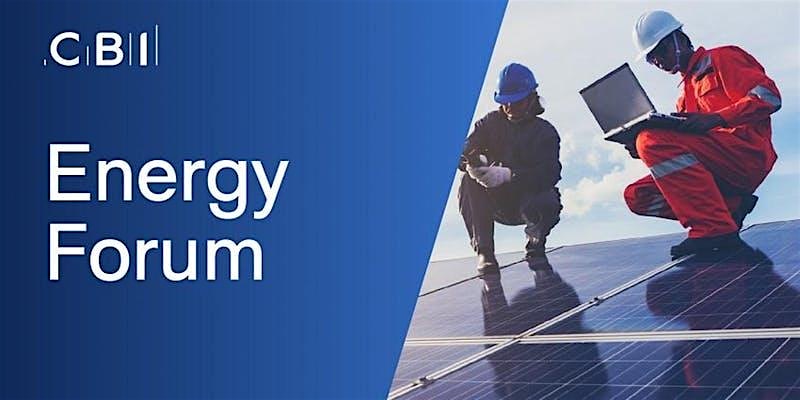 Join us for our North West Energy Forum and contribute further towards the CBI's wider policy campaigns across energy and climate change.
Members will be joined by a CBI Policy Adviser from the Infrastructure and Energy team, who will provide key insights into the CBI's current energy and climate change priorities and provide the latest intelligence on what we can expect from Government on energy policy in the coming months.
By attending this event you will also have the opportunity to:
Participate in an open discussion on the key energy and climate change priorities within the North West region
Specify where the CBI can be best used to reach member policy objectives

This must attend Forum is for:
Business leaders, from firms large and small, responding to key government policy changes such as:
Net-zero UK emissions by 2050
The end of new sales of petrol and diesel cars by 2040
The introduction of a Future Homes Standard by 2025
Business leaders looking to tap into the Energy Market
Business Leaders and Policy Makers with an interest in developing the Industrial strategy for the North
The session will be followed by an interactive policy discussion with senior business leaders from the region. We will discuss the region's plans for energy, transport, heat and network infrastructure and ask how we can progress on key issues, such as developing new energy technologies, improving the energy efficiency of homes and businesses, and acting on air quality in the region.
The conclusions taken from our North West Energy Forum will feed-in to the CBI's energy and climate change work at a national level, and contribute to our planned interventions through the year, including a set of energy and climate change recommendations for the 2020-2030 period.
Can't attend? 
Please view our full  events calendar for other CBI events held throughout the UK.
If you have any questions: 
Please contact the Event Manager Roger Justin.
Not a CBI Member: 
Why not consider joining? See the benefits of becoming a CBI member here. 
Terms and Conditions: 
The Terms and Conditions for CBI events are available here. 
---