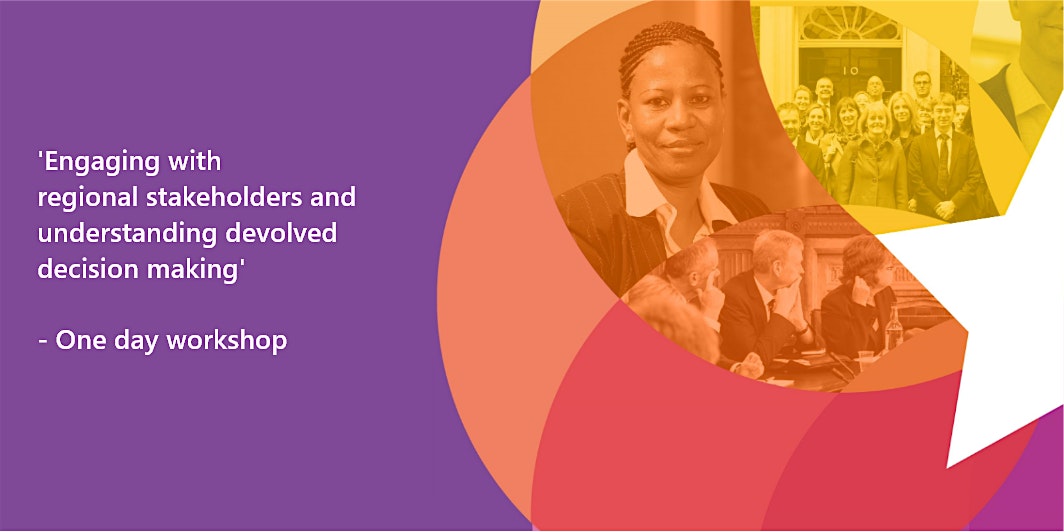 Faced with increasing disparity in productivity and growth in the regions of the UK, it is essential for business leaders to understand how they can drive the prosperity agenda across the UK. With the ongoing devolution of powers to local areas, and a continued focus on place based industrial strategy, regional engagement is key.
On this workshop you will explore the opportunities and risks devolution presents to business and how to navigate influencing at different levels of local government. You will gain an overview of the relevant political and socio-economic context and learn about the leading role business can play in ensuring economic growth is redirected across the regions. The session will also focus on how business leaders can plan for this change, working collaboratively to forge partnerships with local stakeholders, institutions and other businesses.
Having attended this workshop, delegates will:
Have established a foundation level of understanding of the structure of regional governance and how to navigate influencing at different levels.
Gain insight into the variety of devolved approaches in the English regions and progress.
Be better placed to optimise the opportunities and mitigate the risks that devolution presents business.
Understand the interplay between central and local government.

Speakers
Sessions will be held with a variety of speakers from CBI, business and the UK institutions.
CBI Regional Director, depending on location
Jim Hubbard – Head of Regional Policy
Hannah Richmond – Principal Policy Adviser, Regional Policy

Dates and locations:
Birmingham - 17 June 2020
Leeds - 7 September 2020

Programme
Background context to regional growth and devolution
What does devolution mean for your business – issue mapping session
Regional productivity drivers
The role of Local Councils & Combined Authorities and how to engage with them
Regional growth strategies in action in (e.g. Yorkshire; the North West; Midlands; etc.)
Role of the Industrial Strategy
Opportunities for business regionally
What does this mean for me and my company?

Who should attend?
All CBI members and non-members are welcome. Those most likely to benefit from attending are:
Business Leaders
Senior Managers
Public Affairs Professionals
Ticket price
Standard delegate - £695 PLUS VAT
CBI Member delegate - £495 PLUS VAT
Not a CBI Member:
Why not consider joining? See the benefits of becoming a CBI member here. 
Can't make this workshop? 
Don't worry, we can also run this session in-house, bespoke to your organisation.  If this is of interest please contact the Leadership development team via leadership@cbi.org.uk.
Any questions?
Please contact the Leadership development team via  leadership@cbi.org.uk.
Terms and Conditions:
The Terms and Conditions for CBI events are available here. 
Committed to protecting your privacy:
We respect your privacy. For more information on how we are committed to protecting your privacy and data, please click here.
---