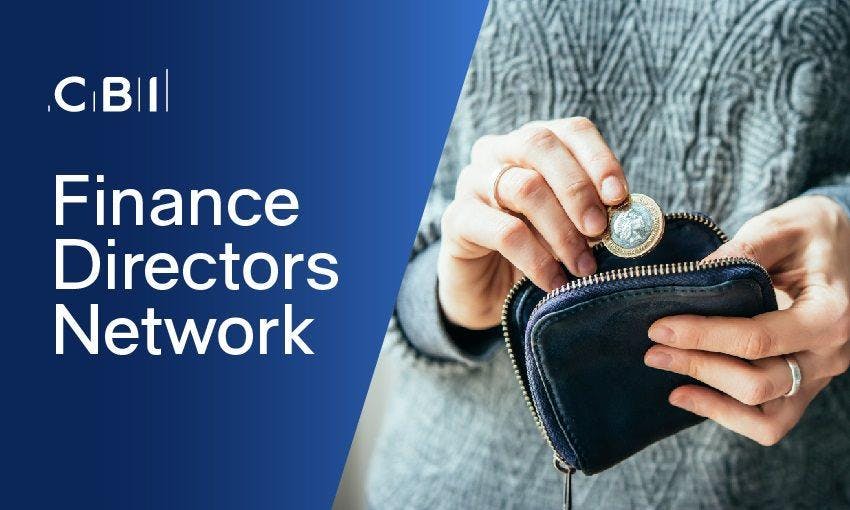 Politically and economically, we are in very uncertain and different times.  With a general election fast approaching, CBI's Principal Economist, Megan Bulford will provide an overview of the economic policies coming out of the party manifestos and what the impact will be on business.
During this network, Megan will also include a deep dive into those areas that are expected to have the biggest bearing on business, with a particular focus on the business tax landscape.  At this Network, you will also gain a clearer understanding of the current economic situation and how this is expected to change over the next couple of years, both in the UK and globally.
Why attend this network?
Under Chatham House Rule, discuss the challenges uniquely facing West Midlands business and gain a better understanding for future business planning and decision making

Get involved and learn more about the CBI's key priorities in 2020 around tax and regulation from Megan Bulford, CBI's Principal Economist

Hear from peers in other sectors, share best practice and take away new ideas to implement into your business

Network with other senior business leaders to raise your profile and build your network
Introducing Megan Bulford, Principal Economist, CBI
Megan leads on the CBI's microeconomic analysis work which helps to formulate CBI policy positions and build evidence to support those positions. She also leads on business rates and VAT policy. Prior to the CBI, she worked at Deloitte where she was responsible for working with public sector clients on understanding the economic impact of policy changes. 

The Finance Directors Network is for CBI members only and is most suitable for:

Finance Directors

Chief Financial Officer

Senior leaders working in the finance function
Sponsored by:

Information about tickets 
This event is for CBI members only and places are limited.
This event brings greater benefits to all attendees when the audience is diverse - with leaders from different businesses, regions, sectors and job roles. To enable diversity, all tickets will be allocated by the CBI to maximise the potential for a successful event.
Please express your interest in attending this event by 'booking a ticket' – this will notify the CBI you would like to attend but does not guarantee your place. The CBI will confirm ticketing allocations by personal email. We apologise in advance if we cannot accommodate your request to attend on this occasion.
If you have any questions: 
Please contact the Event Manager Hannah Simmons.
Not a CBI Member: 
Why not consider joining? See the benefits of becoming a CBI member here. 
Terms and Conditions: 
The Terms and Conditions for CBI events are available here. 
Committed to protecting your privacy: 
We respect your privacy. For more information on how we are committed to protecting your privacy and data, please click here. 
---