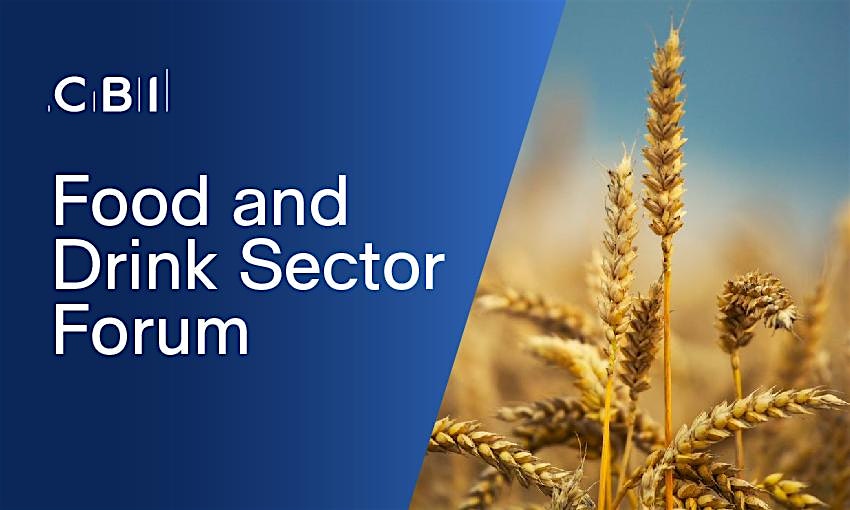 Interested in shaping policy in the Food and Drink sector? Join CBI President, Lord Bilimoria, CBI policy experts and peers from across your industry to review and discuss the latest issues affecting the food and drink industry.
The food and drink sector is one of the region's prided strengths, driving business prosperity and economic growth, and leading the way on innovation and productivity.

Lord Bilimoria will share his unique insights on the current political, economic and business landscape with senior business leaders. He will discuss the latest challenges and share how CBI is driving positive change.

An introduction to Lord Karan Bilimoria CBE, DL:
Lord Bilimoria is President of the CBI. He is the founder of Cobra Beer, Chairman of the Cobra Beer Partnership Limited, a Joint Venture with Molson Coors, and Chairman of Molson Coors Cobra India. Lord Bilimoria is the Founding Chairman of the UK India Business Council, a Deputy Lieutenant of Greater London, Chancellor of the University of Birmingham, and a former Chancellor of Thames Valley University (now the University of West London) - the youngest University Chancellor in the UK when appointed.

Attend this Forum and you will:
Gain unique insights and expert intelligence from the CBI policy team on core industry issues

Hear the CBI's latest interactions with Government through Lord Bilimoria's role as CBI President

Provide direct policy feedback to regional political representatives, and collectively lobby on key issues at the regional level

Collaborate to learn and solve issues together
Who should attend?
This event is exclusive to CBI Members. This event will be of particular interest to senior executives working within the food and drink sector supply chain; including agriculture, manufacturing, packaging, sustainability, logistics and retail.
This event brings greater benefits to all attendees when the audience is diverse – with leaders from different businesses, regions, sectors and job roles. To enable diversity, all spaces will be allocated by the CBI to maximise the potential for a successful event.
If you have any questions: 
Please contact the Event Manager Monica Lee.

Not a CBI Member: 
Why not consider joining? See the benefits of becoming a CBI member here. 
Terms and Conditions: 
The Terms and Conditions for CBI events are available here. 
Committed to protecting your privacy: 
We respect your privacy. For more information on how we are committed to protecting your privacy and data, please click here. 
---