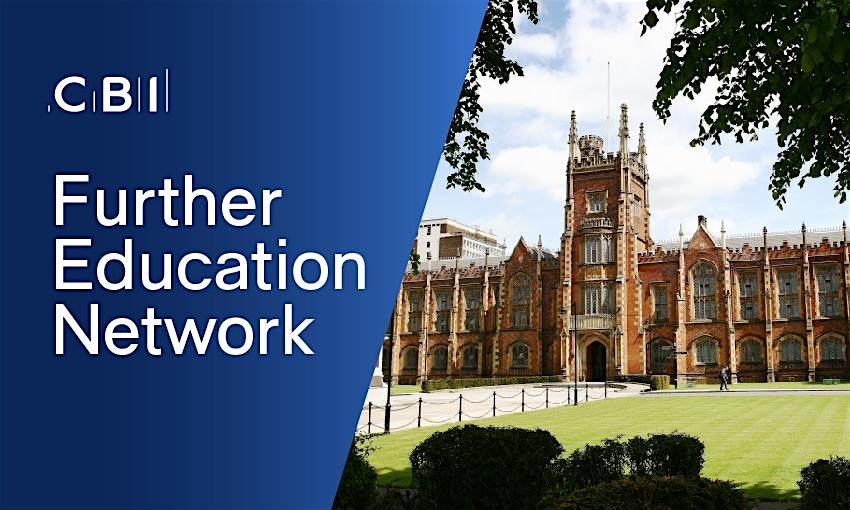 This is an exclusive opportunity for College Principals primarily, of further education institutions to collaborate and discuss common issues in the sector. This session will explore the introduction and delivery of T-Levels led by a Senior Policy representitive from the Department of Education.  
Whilst Brexit politics dominate the headlines, the CBI are keen to keep up the momentum on domestic agenda issues, education included. Following the first successful roundtable held in June last year, we are convening the next roundtable at Bradford College.  With big changes underway in the skills system, these roundtables will give college principals first-hand intelligence to policy and provide feedback on front line issues.
Some of our colleges across the region are part of the first phase pilot round with the main rollout programme expected in 2020. The CBI have been vocal and broadly supportive of T-Levels, but it is vital that they are rolled out successfully. 
The network will be joined by CBI Senior Policy Adviser for Education and Skills, Harry Anderson. 

By attending this network you will be able to:
Join an expert-led, productive and engaging conversation on T Levels - 
What changes are happening to technical education? 

Why are these changes happening? 

What are the timescales? 

What do these changes mean for your business? 

How can employers help to develop these new qualifications and offer work placements? 

Connect with other leaders in the sector

Benefit from the sharing of best practice and ideas

Build your network and personal profile
This event is exclusive to College Principals working in the further education sector.
A full agenda will be circulated in advance of the event.
If you have any questions: 
Please contact Emily.Moncuit@cbi.org.uk

Not a CBI Member: 
Why not consider joining? See the benefits of becoming a CBI member here. 
Terms and Conditions: 
The Terms and Conditions for CBI events are available here. 

Committed to protecting your privacy: 
We respect your privacy. For more information on how we are committed to protecting your privacy and data, please click here. 
---