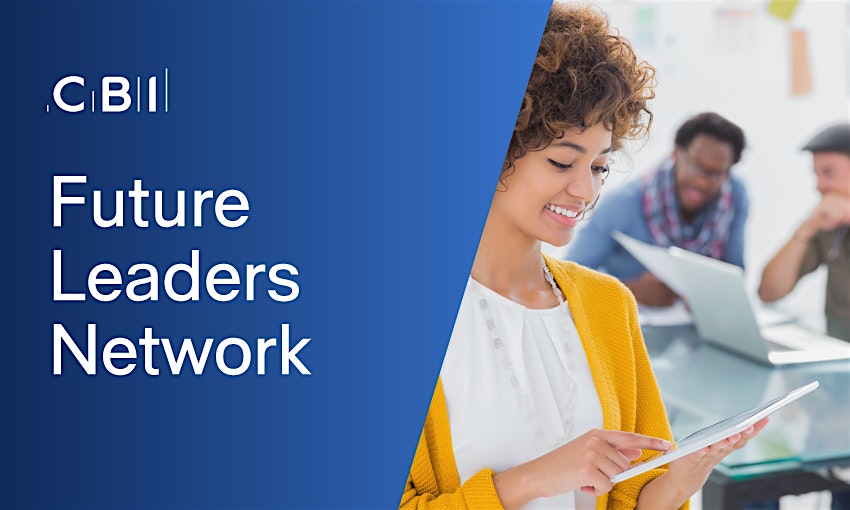 Join other talented, ambitious, future leaders from across a wide range of businesses to discuss the opportunities and challenges associated with the business environment, including Coronavirus restart/recovery.
As we look towards the UK's economic recovery, the role of people and skills will be critical. However, with businesses grappling with redundancies, a challenging outlook lies ahead for young people entering the labour market, and an even greater emphasis on the need to reskill and upskill. 
At this meeting, we will explore the role of business in tackling the reskilling challenge and creating employment opportunities for young people. This is a pressing priority for the CBI and we are currently working closely with government to mitigate the impact of the Covid-19 crisis on the employment prospects of those entering or moving within the job market.  
Here are a few good reasons to join this network: 
Intelligence - hear from a Alissa Dhaliwal, Head of Education and Skills who will share latest CBI policy thinking on our active labour market policy development. 

 CBI policy adviser or external professional who will provide insight and lead discussion on a relevant theme or issue 

Shared learning - exchange practical ideas with your peers in the East Midlands region about how to make your leadership and management more effective  

Leave with practical takeaways which can be shared with your Board/colleagues and implemented into your business 
As future leaders who will be living and working through the aftermath of Covid-19 for years to come, the CBI is particularly keen to discuss and debate the following important topics with you and your peers over the next few meetings of the network: 
July: Job creation, reskilling and opportunities for young people – redundancies are looming and young people are more likely to be hit harder. How should business respond to this critical challenge? Reskilling and retraining programmes for workers of all ages? Incentives to continue investing in the next generation of talent?  Have your say… 
September: New ways of working – how have your business operations changed during Covid-19? What's worked well, what hasn't and how do we make positive changes stick? Let's discuss areas such as remote working, employee engagement, mental health, diversity… 
November: Harnessing the power of tech – tech adoption and digital skills are going to be in greater demand as the 'new normal' establishes itself. How do we ensure a step-change in digital skills?  
 
January: Building back greener – the UK had a Net Zero target pre-crisis. How should we utilise the 'new normal' to expedite progress towards achieving this goal?  
Registration restrictions:
This event is open to CBI Future Leaders Network members only. If you are unsure if you are have a place on this network, please contact Nikki Paterson.
Space is limited at this event so book your place today to secure your seat.


If you have any questions:
Please contact the Event Manager Hannah Simmons.
Not a CBI Member:
Why not consider joining? See the benefits of becoming a CBI member here.
Terms and Conditions:
The Terms and Conditions for CBI events are available here.
Committed to protecting your privacy:
We respect your privacy. For more information on how we are committed to protecting your privacy and data, please click here.
---