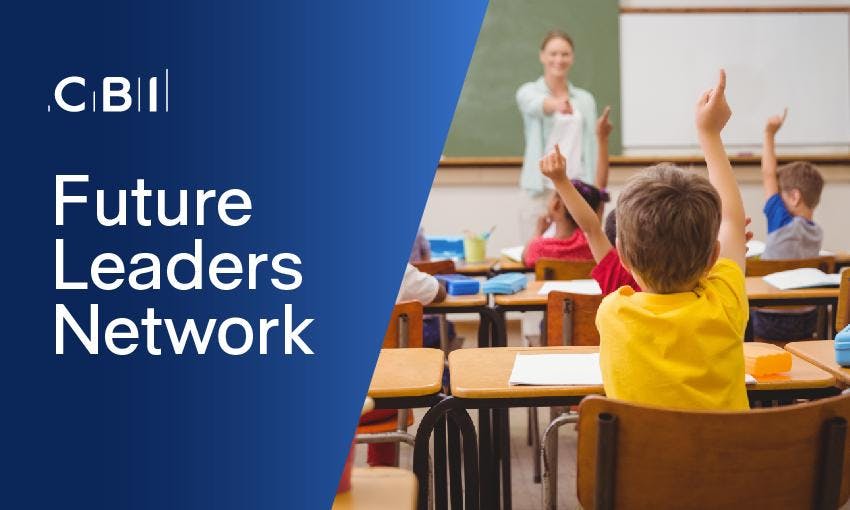 Offering a unique opportunity for the next generation of business leaders to network, collaborate and discuss the challenges associated with the energy and technology transition, in partnership with Accenture.
Energy was once a back-office sector, perhaps even considered dull. It has changed more in the past 10 years than the last 100 years combined. An inflection point in the energy transition is occurring and young professionals must lead it.

As the energy sector becomes decentralised, democratised, decarbonised and digitised, there is a need to understand the upcoming inflection point which will be primarily accelerated by the advancements in technology.
It is critical that young people navigate this inflection effectively and secure maximum value, growth and experience from the transition.


Attend this Future Leaders Network and you will:

Hear from those leading the sector and those young professionals working at the cutting edge of digitisation in energy

Join engaging discussions addressing the key issues and challenges affecting the energy transition

Connect with likeminded individuals that will experience similar challenges in the future business environment

Benefit from the sharing of best practice and ideas as part of our panel Q&A 

Build your network & personal profile 
At this panel Q&A event you will hear from experienced and younger professionals from both the energy and technology sectors, who will provide insights into their experiences with the transition we see today and where they see the next generation playing a vital role in leading future transitions between sectors. 


You will hear from:
The Leaders:

Josh Hardie, Deputy Director General, CBI

Maureen Costello, Managing Director, Accenture 
The Directors:

Tom Thackray, Director Infrastructure and Energy, CBI

Helen Barrow, Managing Director, Accenture
The Next Generation:

Tanisha Beebee, Senior Policy Advisor, CBI

Jake Tudge, Management Consultant, Accenture
Agenda
1730-1745 Welcomes from The Leaders
1745-1815 Presentations from The Next Generation 
1815-1900 Panel Q&A with CBI and Accenture
1900-1930 Networking

Who should attend:
Professionals early in their career, interested in learning more about the energy transition driven by technology advancements, and their role in leading the transition. You'll particularly benefit from this event if you are:

• Just starting out in your career in energy/technology
• Looking for a first or second role change
• Are in the roles of: Executives, Advisors, Analysts
Important information about tickets:
This event brings greater benefits to all attendees when the audience is diverse - with leaders from different businesses, regions, sectors and job roles. To enable diversity, all tickets will be allocated by the CBI to maximise the potential for a successful event.
Please express your interest in attending this event by 'booking a ticket' – this will notify the CBI you would like to attend, but does not guarantee your place. The CBI will confirm ticketing allocations by personal email. We apologise in advance if we cannot accommodate your request to attend on this occasion.
Questions?
If you have any questions about tickets for this specific event, please contact the event organiser Tanisha Beebee directly via email Tanisha.Beebee@cbi.org.uk.
Not a CBI Member:
Why not consider joining? See the benefits of becoming a CBI member here.
Terms and Conditions:

The Terms and Conditions for CBI events are available here.
Committed to protecting your privacy:
We respect your privacy. For more information on how we are committed to protecting your privacy and data, please click here.
In partnership with:

---