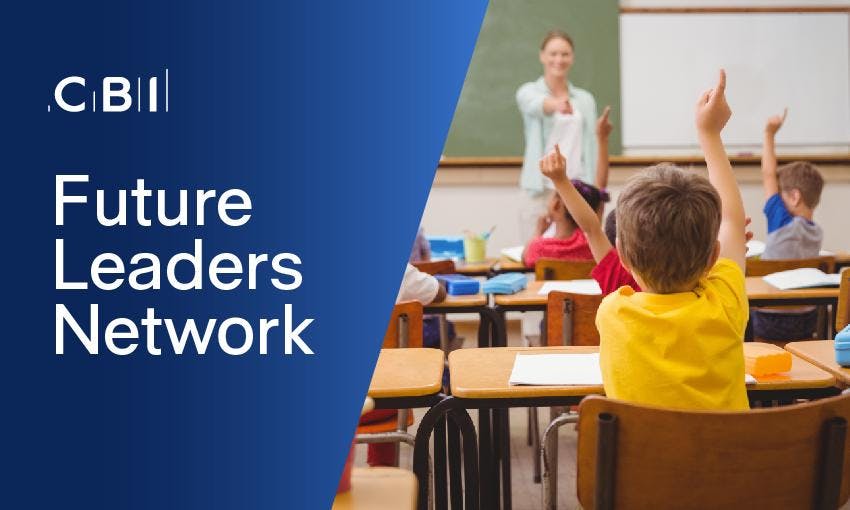 Offering a unique opportunity for the next generation of business leaders to network, collaborate and discuss the impact of technology adoption.
Greater adoption of technology could unlock productivity and wage growth. Research shows that more adoption, coupled with better management practices, could add £100 billion to the UK economy and cut income inequality by 5 per cent.   CBI research highlights that larger companies – which account for 48 per cent of UK turnover and employ 40 per cent of its workforce – are especially struggling to digitally transform. 
This session will provide an overview of the latest CBI research into the opportunities and challenges firms should be thinking about and highlight examples of actions businesses are taking to address digital skills gaps and respond to the possibilities of increased technology in the workplace.
Attend this Future Leaders Network and you will:
Learn what other businesses are doing in this space and consider how technology adoption and the need for greater digital skills will impact on all sectors and all roles within organisations

Join engaging discussions addressing the key issues and challenges around digitalisation

Connect with likeminded individuals that will experience similar challenges in the future business environment

Benefit from the sharing of best practice and ideas

Build your network & personal profile 
Important information about tickets:
This event brings greater benefits to all attendees when the audience is diverse - with leaders from different businesses, regions, sectors and job roles. To enable diversity, all tickets will be allocated by the CBI to maximise the potential for a successful event.
Please express your interest in attending this event by 'booking a ticket' – this will notify the CBI you would like to attend, but does not guarantee your place. The CBI will confirm ticketing allocations by personal email. We apologise in advance if we cannot accommodate your request to attend on this occasion.
Questions?
If you have any questions about tickets for this specific event, please contact the event organiser emma.walter@cbi.org.uk.
The Terms and Conditions for CBI events are available here.
Committed to protecting your privacy:
We respect your privacy. For more information on how we are committed to protecting your privacy and data, please click here.
---