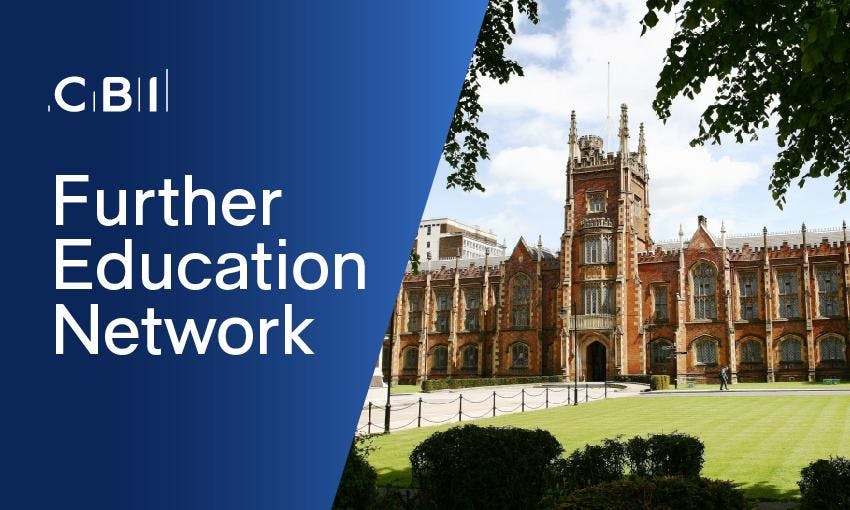 Join John Cope, the CBI's Head of Education and Skills, and key university and college leaders to collaborate and discuss solutions to common challenges in the sector.


By attending this network you will be able to:
Join an expert-led, productive and engaging conversation on key topics, such as the Post-18 Education and Funding Review, reforming the Apprenticeship Levy, and the 'missing middle' – how we can increase level 4 and 5 education - the final agenda will be circulated ahead of the event

Connect with other leaders in the sector within your local region

Benefit from fresh perspectives and the sharing of best practice 

Build your network and personal profile


Who will benefit from attending?
This event is only open to senior leaders working in the higher and further education sectors and is exclusive to CBI Members only.


Introducing John Cope, the CBI's Head of Group for Education and Skills
John leads the CBI's work across education, from the early years through to primary, secondary, as well as colleges, universities, and lifelong learning or retraining. Alongside education & skills, John chairs the CBI's LGBT+ Network. Originally from the Midlands, most of John's career prior to the CBI was spent in policy and communications, working on issues affecting social justice, education, young people. This includes advising three past education ministers, and being a founding director of the Education Policy Institute. Outside of work, John is a governor of an SEND school.
Also joining John on this day will be Harry Anderson, CBI Senior Policy Adviser for Education and Skills.
If you have any questions: 
Please contact the Event Manager Hannah Simmons.
Not a CBI Member: 
Why not consider joining? See the benefits of becoming a CBI member here. 
Terms and Conditions: 
The Terms and Conditions for CBI events are available here. 
Committed to protecting your privacy: 
We respect your privacy. For more information on how we are committed to protecting your privacy and data, please click here. 
---