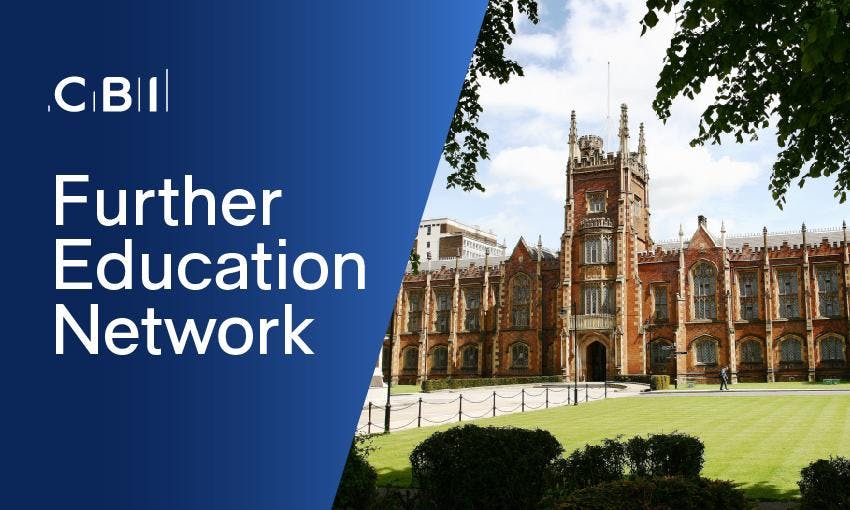 This year is shaping up to be an important year for the education sector and so we're bringing together the leaders of further and higher educational institutions to collaborate and discuss solutions to common challenges.


The network will be joined by John Cope, the CBI's Head of Group for Education and Skills, and Senior Policy Adviser for Education and Skills, Harry Anderson. 

By attending this network you will be able to:
Join an expert-led, productive and engaging conversation on key topics; such as the Post-18 Education and Funding Review, reforming the Apprenticeship Levy, and the 'missing middle' – how we can increase level 4 and 5 education - the final agenda will be circulated ahead of the event
Connect with other leaders in the sector within your local region
Benefit from the sharing of best practice and ideas
Build your network and personal profile

Who will benefit from attending?
This event is only open to senior leaders working in the higher education sector and is exclusive to CBI Members only. 


If you have any questions: 
Please contact the Event Manager Anne Cullom.
Not a CBI Member: 
Why not consider joining? See the benefits of becoming a CBI member here. 
Terms and Conditions: 
The Terms and Conditions for CBI events are available here. 
Committed to protecting your privacy: 
We respect your privacy. For more information on how we are committed to protecting your privacy and data, please click here. 
---