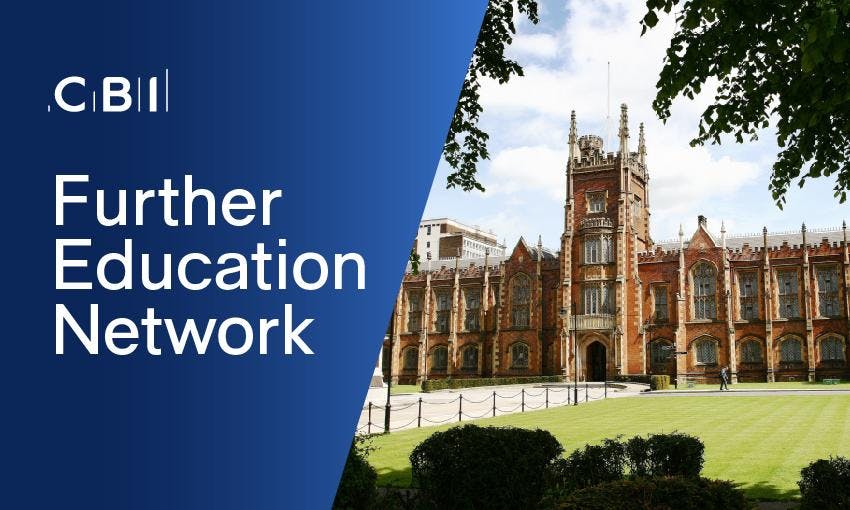 This is an exclusive opportunity for the leaders of further and higher educational institutions to collaborate and discuss issues to common challenges in the sector.
As a collective voice, you will contribute to shaping a positive and solutions focussed response to the issues that matter.  We will be joined by Harry Anderson, CBI's Senior Policy Adviser for Education and Skills. 
As we progress through 2019 and look at the two major opportunities facing the UK – determining our future relationship with the EU and the wider world; and implementing a wide-reaching industrial strategy – no sector has more to offer than the Further Education sector.


Whether it's as anchors within their local communities helping to boost regional skills and growth, at the cutting edge of new teaching and research methods, or in expanding our links abroad, the UK's further education sector has a unique place at the heart of these two agendas.


By attending this network you will:
Participate in expert-led, productive and engaging discussion around key topics

Connect with your sector peers across the region

Benefit from the sharing of best practice and ideas

Build your network and personal profile

Who will benefit from attending?
This event is only open to senior management leaders working in the higher and further education sector and is exclusive to CBI Members only. 

A full agenda will be circulated in advance of the event.
If you have any questions: 
Please contact Emily.Moncuit@cbi.org.uk

Not a CBI Member: 
Why not consider joining? See the benefits of becoming a CBI member here. 
Terms and Conditions: 
The Terms and Conditions for CBI events are available here. 

Committed to protecting your privacy: 
We respect your privacy. For more information on how we are committed to protecting your privacy and data, please click here. 
---