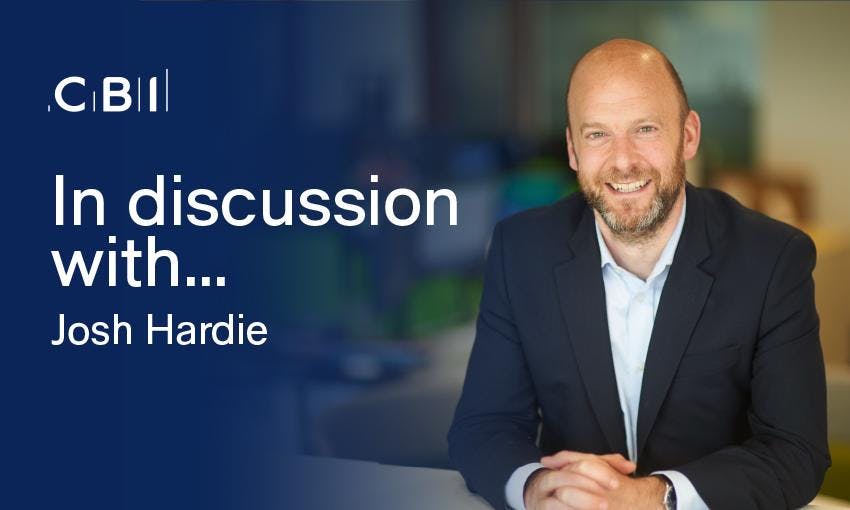 Join the CBI Deputy Director-General, and other senior business leaders for an engaging conversation over dinner about the opportunities and challenges facing business today.

Josh Hardie, will share the CBI's commitment to creating the right environments for business to grow and deliver prosperity.  Including discussions around an ever-growing skills gap; driving new and innovative approaches to trade; championing the needs of business in our future relationship with the EU and so much more.

By attending this event you will:

Join an expert led discussion that will address the key issues and challenges affecting business

Gain fresh perspectives and intelligence on current business and policy concerns

Access the very latest intelligence and insider knowledge through Josh's role as Deputy Director-General

Connect with like-minded individuals, grow your profile and build your business network
This event is for CBI Members, it would be most beneficial for:
Business Leaders / CEOs / MDs / COOs

Government or Public Affairs / Corporate Affairs Directors / Heads of

Strategy VPs / Directors

Finance Directors

Keep ahead of your competitors by arming yourself with the intelligence your business needs to make better decisions – book your place today.
With thanks to our host:


If you have any questions: 
Please contact the Event Manager Anne Cullom.
Not a CBI Member: 
Why not consider joining? See the benefits of becoming a CBI member here. 

Terms and Conditions: 
The Terms and Conditions for CBI events are available here. 
Committed to protecting your privacy: 
We respect your privacy. For more information on how we are committed to protecting your privacy and data, please click here. 
---