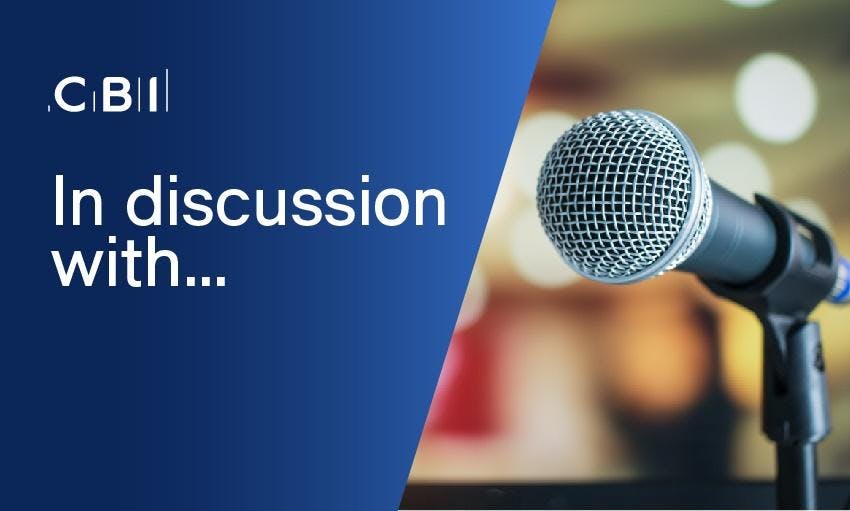 Join the CBI Brussels Director and fellow business leaders for a thought provoking discussion to deepen your understanding of Brexit and other policies from the perspective of the EU. 

Attend this CBI informative event, kindy hosted by Ward Hadaway and you will benefit from the following:

Under 'Chatham House' rules, a lively and engaging discussion with all guests is guaranteed. 

You'll be part of the discussion, gaining fresh perspectives and intelligence – understanding Brexit from the perspective of the EU and their negotiation team. 

Sean will also share his insider knowledge and views from his most recent interactions with various EU institutions, Government, policy makers and Business Europe.  You'll hear first-hand the very latest policy, political and business insights.  

You'll also have the opportunity to build connections with senior business leaders who are also in attendance, growing your profile and network.  

The discussion takes place over lunch.


Sean McGuire is responsible for all CBI's EU affairs and lobbying activities vis-à-vis the European institutions on key issues of interest for the CBI membership and has been closely engaged with the EU's Brexit negotiation teams.  He is also responsible for the CBI's work on international trade and investment, including business links with the G8 and G20, and is also Vice Chairman of BUSINESSEUROPE's International Relations Committee.

Who should attend?
This is a CBI member only event and all CBI members are welcome. You will benefit from this event if you are:
Business Leaders / MDs / CEO's / COO

Strategy VP / Directors

Finance Director
Space is limited at this event so book your place today to secure your seat.
Important information:
This event is exclusive to CBI Members only, and tickets are limited to a maximum 25.
Complimentary tickets to this event are restricted to 1 per member company. However, if the event is not sold out, all additional availability will be allocated to the waiting list on a first come first served basis.

If you have any questions:
Please contact the Event Manager Roger Justin.
Not a CBI Member:
Why not consider joining?  See the benefits of becoming a CBI member here.

Terms and Conditions:
The Terms and Conditions for CBI events are available here Terms and Conditions.
Committed to protecting your privacy: 
We respect your privacy. For more information on how we are committed to protecting your privacy and data, please click here. 
We are grateful for the support of our partner:

---