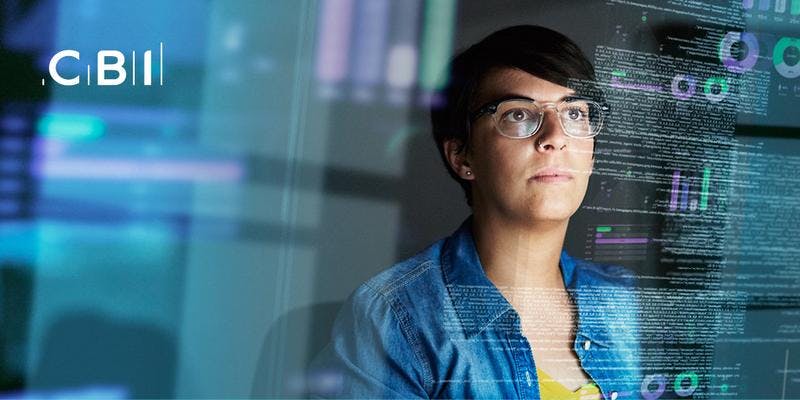 Curious to find out how data and modern technologies are reshaping the way businesses engage in research, development and commercialisation activities? 
The CBI's Chief Policy Director, Matthew Fell, alongside a panel of industry experts, will provide the latest insights and case studies on the rise of new Research and Development trends and how to ensure the UK's future success as a global innovation hub.
By attending this event you will:
Gain insight into how Research and Development activities are changing how businesses innovate - and what this might mean for your business

Expand your professional network by engaging with senior industry peers

Hear from a panel of expert speakers on how business can respond to future challenges and opportunities in Research and Development
This event is exclusive to CBI members and welcomes all business leaders with an interest in Research and Development. If you are looking to better understand how the changes in data science and advanced analytics might impact your business, then this event is for you.
Agenda
08:30 –  Registration and networking breakfast 

09:00 – CBI Welcome address
Matthew Fell, Chief UK Policy Director, CBI
09:05 –  Introduction
Professor Lisa Roberts, Deputy Vice-Chancellor, University of Leeds
09:10 – 09:30 Political keynote and Q&A
Rt Hon Norman Lamb MP, Member of Parliament for North Norfolk and Chair of the Science and Technology Select Committee
Q&A moderated by Matthew Fell, Chief UK Policy Director, CBI
09:30 – Panel discussion and Q&A
Dale Campbell, Principal Data Scientist, Transport for London
Professor David Hogg, Professor of Artificial Intelligence, University of Leeds
Felicity Burch, Director of Innoation and Digital, CBI
Dr Helen Ewles, Research Policy Advisor, Royal Academy of Engineering
Moderated by Matthew Fell, Chief UK Policy Director, CBI
10:15 – Closing remarks
Matthew Fell, Chief UK Policy Director, CBI
10:30 – Close

Further information about tickets:
This event is exclusive to CBI members. Tickets are restricted to two per member organization. However, if the event is not sold out, all additional availability will be allocated to the waiting list on a first come first served basis.
Dress code: Business Attire
If you have any questions:
Please contact the Event Manager Emelie Forsberg.
Not a CBI Member:
Why not consider joining? See the benefits of becoming a CBI member here.
Terms and Conditions:
The Terms and Conditions for CBI events are available here.
Committed to protecting your privacy:
We respect your privacy. For more information on how we are committed to protecting your privacy and data, please click here.
With thanks to our Strategic Partner

---